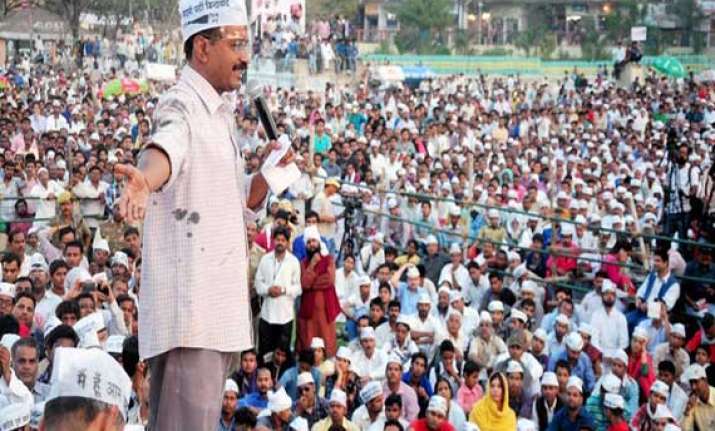 Chandigarh: In a controversial remark which can raise the hackles of the Election Commission, Aam Aadmi Party chief Arvind Kejriwal on Sunday asked voters to "loot" food and clothes, but not liquor from both BJP and Congress candidates.
Addressing people living in Dhanas slum culster in Chandigarh, Kejriwal said: "There is no harm in looting the looters. Accept if they offer food and clothes, but refuse to accept liquor".
Campaigning for Bollywood actor Gul Panag, AAP candidate, Kejriwal said: "Gul Panag is fighting election against corruption. Any if by any chance I become corrupt, she will have every right to stand against me too."
Kejriwal also addressed voters in Hallomajra, Ramdarbar and Deep Complex.
Kejriwal became uneasy after the road show, and after cancelling the remaining part of his roadshow in Haryana, he returned to Delhi on Sunday night.