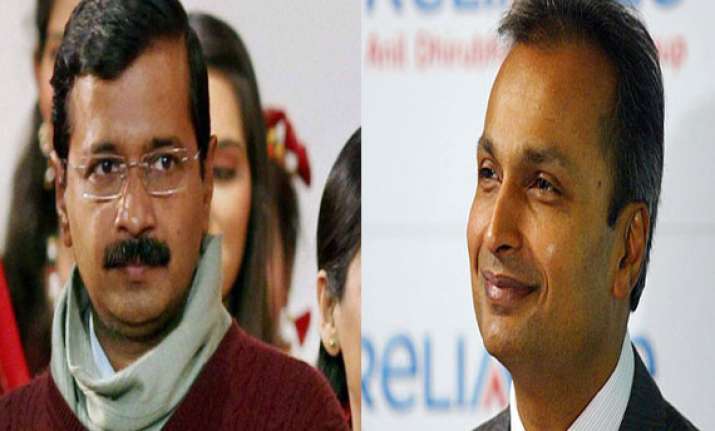 New Delhi: With the confrontation on power issue intensifying, Chief Minister Arvind Kejriwal today attacked ADAG chairman Anil Ambani whose group operates two power distribution companies in the city.  "Anil Ambani playing politics wid delhi's electricity?
Whose politics is he doing?," Kejriwal said in a tweet.  Reliance Infrastructure spokesperson reacted strongly to Kejriwal's comment, saying "Reliance Group is extremely disappointed with the Delhi Chief Minister's tweet attacking our Group Chairman."
The BSES discoms, which are run by Reliance Infra, urged Delhi Government to "engage constructively" to find a solution to the power crisis and avoid "extreme hardship" to Delhi citizens from next week.
Delhi government yesterday had recommended to DERC to revoke the license of BSES discoms if they they fail to pay dues to NTPC and resort to long outages in large parts of the city from February 10.
"Bulk power purchase costs have increased around 300 per cent in the past 12 years, while consumer tariffs have increased only 70 per cent in the same period. DERC needs to provide cost reflective tariffs to cover this increase in power purchase costs, and recover past dues of Rs over 15,000 crores from consumers," Reliance Infra said.  
"Delhi government can resolve the immediate payment crisis by providing support to Delhi Discoms to make payment to NTPC, against the security of these huge past under-recoveries, that have led to creation of Regulatory Assets of over Rs 15,000 crores," it said.