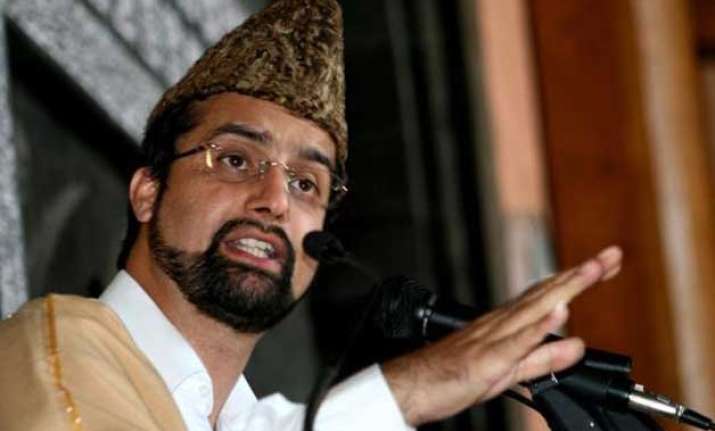 New Delhi: Hurriyat leaders and other Kashmiri separatists on Tuesday met Pakistan's high commissioner Abdul Basit for the third time in the three days in the capital.
The meeting was held amidst India's clear disapproval of  involvement of any third party in the bilateral talks between India and Pakistan on the contentious Kashmir issue.
Earlier, the Pakistan Day on 23 March at Pak embassy witnessed more than usual media scrutiny as last year the Narendra Modi government called off the bilateral dialogue after the Pak envoy met Hurriyat leaders, ignoring India's request not to do so.
Also Read: VK Singh defends attending Pak Day event, says he never offered to resign
However, leader of the moderate Hurriyat faction, Mirwaiz Umer Farooq claimed that New Delhi was not yet ready to understand the sentiment of the people.
V K Singh attends Pak National Day reception
"I fail to see why such a hue and cry is being made about our visit to the Pakistan high commission. The media talks of the Hurriyat as terrorists and traitors. Half of Delhi is invited to the reception but the media only makes a hue and cry about Hurriyat. You must make a distinction between aspiration and grievance," Mirwaiz Umer Farooq told TOI.