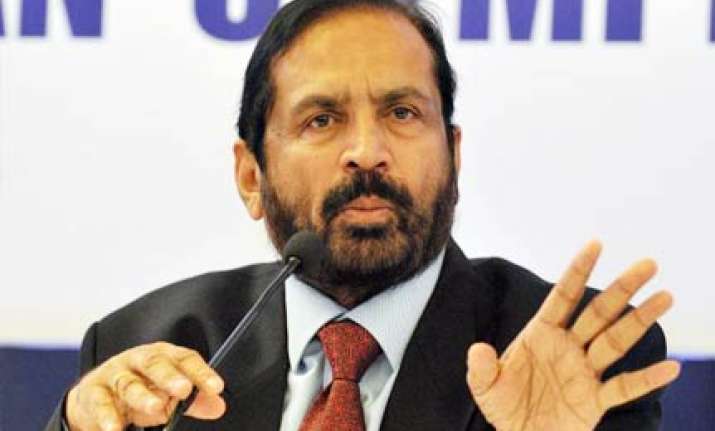 NEW DELHI: Dismissing talk that he was asked to stay away from the Congress Parliamentary Party meet in wake of allegations surrounding the Commonwealth Games, MP Suresh Kalmadi on Friday said he was not present as he was busy with the visiting CWG president Mike Fennel.
Kalmadi did not attend the CPP meeting yesterday despite the fact that it was convened by him in his capacity as CPP secretary and he had written letters to all the party MPs asking them to be present.
"I will now be busy 24 hours in the Games. There is no need to draw any other meaning," he said, scotching rumours that he was asked to be away from yesterday's CPP meet.Anticipating his busy schedule, Kalmadi said he had also taken the leave of Parliament for most of the Monsoon Session.
The MP from Pune told PTI that at the beginning of the session itself he had asked for leave and had given a letter to the party office that he cannot attend Parliament "because of the games".
The chief of the Commonwealth Games Organising Committee said the last time he attended Parliament for a brief period was during the discussion in the Lok Sabha on the upcoming sporting event.
In the CPP meeting yesterday, Congress president Sonia Gandhi said the government will look into the allegations of malpractices and spare no one found to be involved in them once the event was over.PTI