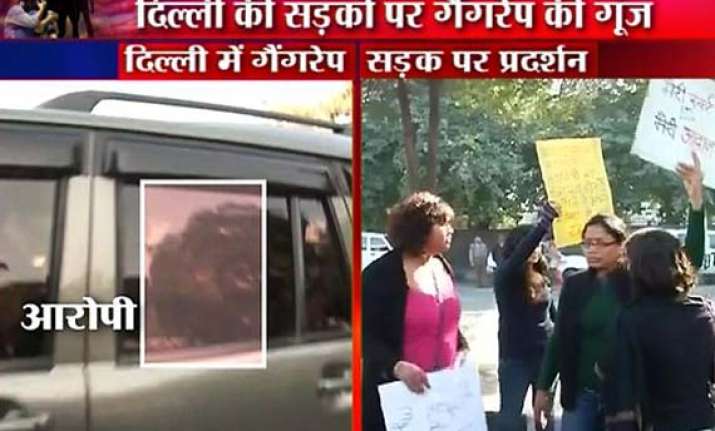 New Delhi, Dec 18: Students of Jawaharlal Nehru University today staged a demonstration outside Vasant Kunj Police Station condemning the gangrape inside a running bus.
The students alleged that many males in Delhi cannot stand women stepping out of their homes at night.
"We try to create awareness in every locality but nobody cares. Government and police must ensure that harassment of women in Delhi should stop. Only CCTVs won't work," one of the protesters said.
The 23-year-old para-medical student was raped and brutally assaulted by four men who also attacked her male friend and threw both of them out of the vehicle.