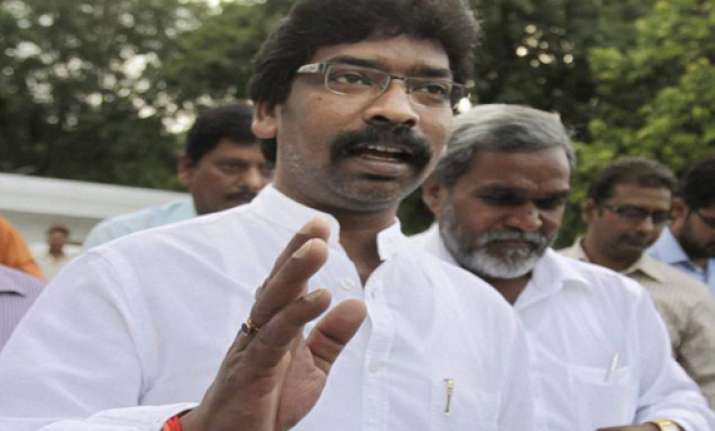 Ranchi, Aug 5 : Jharkhand Chief Minister Hemant Soren has retained the departments of Home affairs, Law and Justice besides others while allocating portfolios among his Council of Ministers.
Soren also kept with him the departments of Road, Planning & Development, Information & Public Relations, Cabinet (Vigilance), Cabinet Secretariat & Coordination, Personnel, Administrative Reforms, Raj Bhasha and other departments not allocated to the charge of any ministry, according to an official release here.
Rajendra Prasad Singh has been allocated the departments of Finance, Institutional Finance, Pension, Commercial Taxes, Energy, Health, Family Welfare and Medical Education, the release said.
Annapurna Devi has the departments of Water Resources, Social Welfare, Women, Child Development and Registration, while Champai Soren got the departments of Transport, Food, Public Distribution System and Consumer Affairs, it said.
Simon Marandi has been allocated the departments of Welfare (including Minority Welfare) and Rural Works and NREP (including Special Division).
Hazi Hussain Ansari will be the minister of Industry and Building Construction and Suresh Paswan the new Tourism and Housing Minister.
Geetashree Oraon has been allocated the departments of HRD, Art, Culture, Sports and Youth Affairs and Jai Prakash Bhai Patel got the responsibility of the departments of Urban Development, Excise and Prohibition, it said.