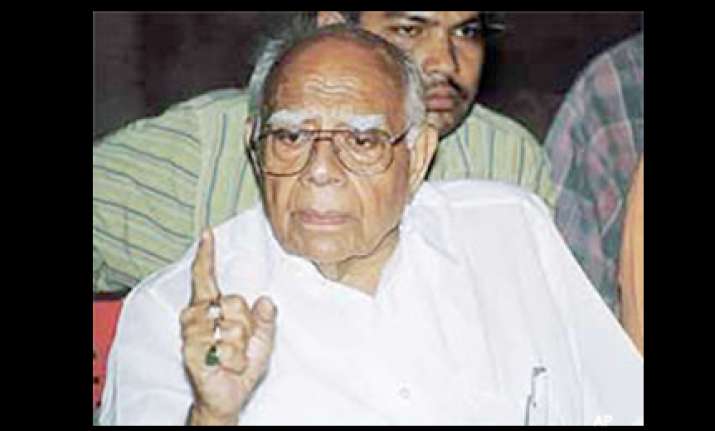 Ahmedabad: Senior counsel Ram Jethmalani, who is representing former Gujarat minister Amit Shah arrested in Sohrabudding Sheikh fake encounter killing case, today said they are planning to file a review petition in the Supreme Court against the transfer of the case to CBI. The case should not have gone to CBI. We are thinking of filing a review petition in the Supreme Court", Jethmalani told reporters here.  
"The state police had done their investigations and had found out that the encounter was fake. But now with CBI taking over the case, it has become a political issue," he said. "CBI case's against Shah is based on statements of some of the accused and history-sheeters," he said adding there was no credibility in the CBI case.  
The Supreme Court had in January this year transferred the case to CBI from state CID which was earlier investigating it. Shah has been arrested by CBI on charges of murder, extortion and kidnapping of Sheikh and his wife Kausarbi.  
Jethmalani said the only intention of CBI while investigating the case was to target BJP leaders. "In the last six months, CBI has only focused the investigation to find out how to get Amit Shah in their clutches," he said.  
"This is becoming bad. First, they have targeted Shah, then they will go after Narendra Modi and then after Rajasthan BJP leaders," Jethmalani said. PTI