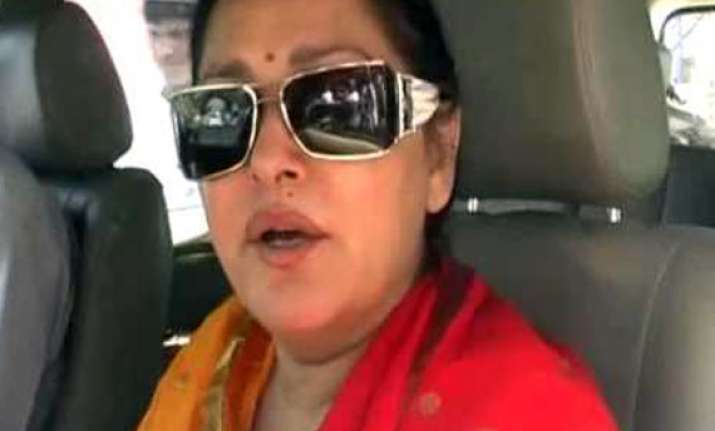 Bijnor (UP): RLD candidate and former Bollywood actress Jaya Prada was on her election campaign in Bijnor on Tuesday when suddenly a man pelted stones at her car.
Though she was safe in her car and the stone thrown at her did not hurt her.
The unidentified man fled from the spot after throwing stone at Jaya Prada's car.
But she immediately reached police station after the attack and reported the complete incident to police.
After this, police has geared up Jaya Prada's security too.