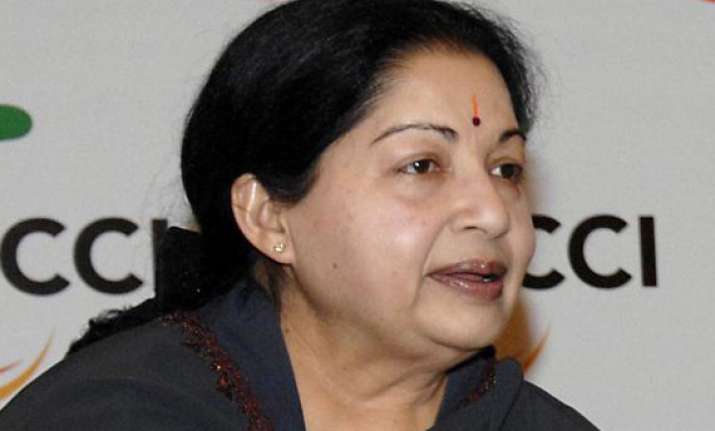 Chennai, Feb 20: Voicing her concerns again over the Centre's proposal to set up a National Counter Terrorism Centre, Tamil Nadu Chief Minister Jayalalithaa today demanded that "the objectionable memorandum" be withdrawn immediately and the Centre start consultation process with the states.

In a letter to Prime Minister Manmohan Singh, she emphasised that the "the disturbing provisions of the recent Office Memorandum of the Union Ministry of Home Affairs need in depth analysis and consultations with all the States".

"I reiterate that I share the concerns of the other Chief Ministers who have voiced their reservations and objections in this regard and request that the consultation process should be commenced forthwith," she said.

Jayalalithaa, who had joined other Chief Ministers such as Navin Patnaik of Odisha and Mamata Banerjee of West Bengal in the chorus against the NCTC, asked the Prime Minister to ensure that the "objectionable memorandum" was immediately withdrawn in deference to the apprehensions expressed by the constituent states.

"I also request you to start the consultation process with the states immediately keeping in view the fact that matters of public order and police are in the State List of the Constitution," she said.

Earlier this month, Jayalalithaa had written to the Prime Minister over the NCTC, saying the proposed body suffered from "deficiencies" and has provisions that tantamount to usurping the legitimate rights of the states.