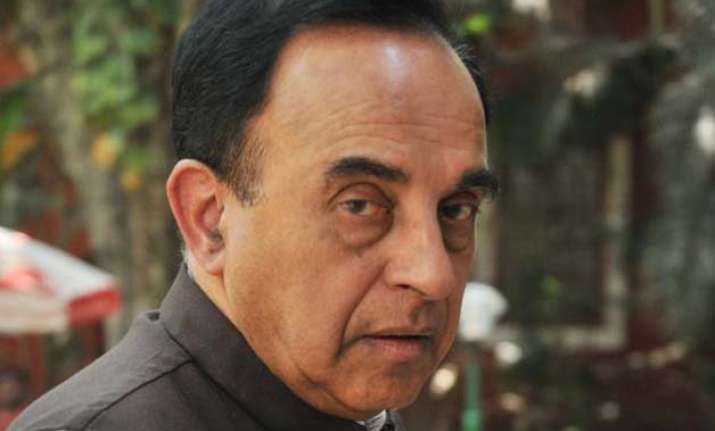 Bengaluru: The Karnataka High Court today directed BJP leader Subramanian Swamy to make written submissions on March 11 in former Tamil Nadu Chief Minister Jayalalithaa's appeal against her conviction in the disproportionate assets case.
As the Court began its proceedings in the case, Swamy's assistant Pawan Chandrashekhar Shetty sought a week's time to make written submissions, but Justice C R Kumaraswamy declined the plea and asked him to do it on March 11.
The judge had in his February five order said that the court would decide on Swamy's prayer to allow him to make written submissions after the completion of arguments.
Swamy had filed an application seeking permission to implead himself in the case.
The Special Bench has been set up after the Supreme Court had on December 18 last directed the Chief Justice of Karnataka High Court to constitute it to decide Jayalalithaa's appeal within three months.
A Supreme Court bench, headed by Chief Justice H L Dattu, had granted bail to Jayalalithaa on the condition that hearing in the High Court on her appeal against conviction should be completed in three months from December 18.
The special court had held Jayalalithaa and three others guilty of corruption and awarded four years jail term and slapped a fine of Rs 100 crore on her. It had also imposed a fine of Rs 10 crore each on the three other convicts.
Apart from Jayalalithaa, her close confidante Sasikala and her relatives Sudhakaran, erstwhile foster son of the AIADMK leader, and Elavarasi were also convicted.