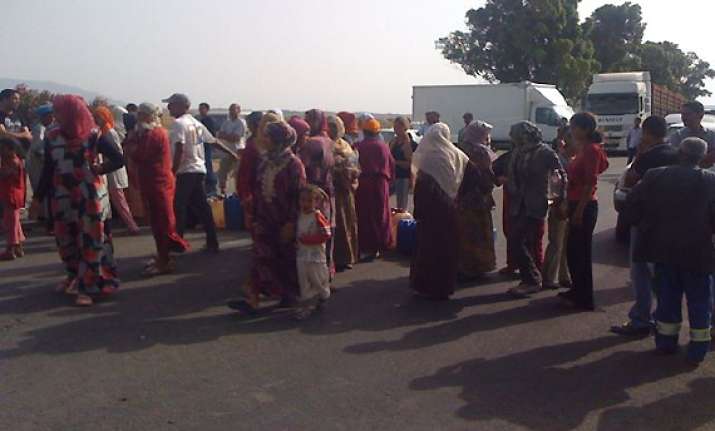 Hisar, Mar 11: The Jats, demanding quota in government jobs, seemed to have relented a bit on their stand with the protesters lifting their sit-ins on various roads, including Hisar-Delhi and Hisar-Chandigarh national highways.

In a positive development, sources within the protesters said they are likely to cremate the body of Sandeep, who was killed during protests on March 6, after Chief Minister Bhupinder Singh Hooda's meeting with the agitators.

Certain Jat leaders, who held parleys with the state government, are also trying to convince the protesters.

However, several activists continue to sit on rail tracks, affecting the traffic adversely. Rail links to Delhi, Punjab and Rajasthan continued to remain paralysed as Hisar-Delhi and Hisar-Ludhiana routes continued to remain disrupt.

The Jat leaders are demanding withdrawal of cases against 100 of their activists arrested by police during the ongoing stir.

"Our demand is that police should remove the section imposed under sedition against some protesters so that they can be released on bail," All India Jat Aarakshan Sangharsh Samiti leader Suresh Koth said.

The district administration is learnt to have been in touch with the higher authorities to get the sedition charges dropped so that the arrested protesters could be released.  Meanwhile, adequate number of personnel of CRPF, ITBP, paramilitary forces and Haryana police have been posted in the area as part of security measures.