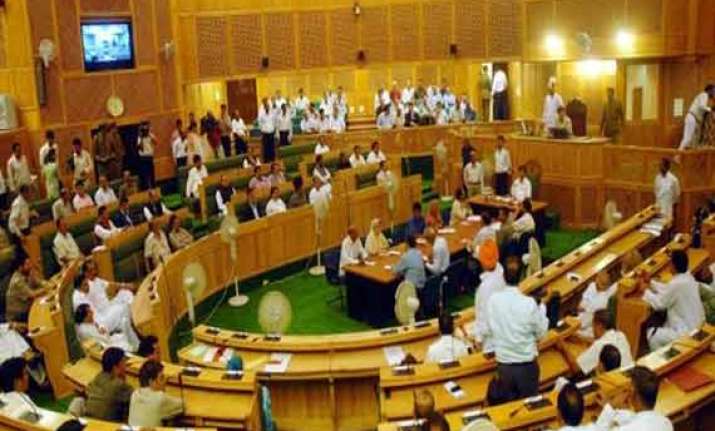 Srinagar: Jammu and Kashmir Legislative Assembly today adopted a resolution asking the government to provide 35 kilograms ration to each family at the rate of Rs two per kilogram.
The Private Member's resolution was adopted by a voice vote after several members spoke on the need for providing the ration through public distribution system.  CPI(M) MLA M Y Tarigami, who had moved the resolution in the house, said the ration at present was being provided according to the figures of 2001 Census.  
He called for providing ration according to the latest Census figures as the population had increased over the past decade.
Consumer Affairs and Public Distribution Minister Chaudhary Mohammad Ramzan opposed the resolution saying it will put huge burden on the state exchequer. 
Ramzan said the National Food Security Act came into force in July last year and the coverage determined for J&K is 63.55 per cent in rural areas and 47.10 per cent for urban areas, which works out to 74.13 lakh population.
"Although the State has taken various preparatory measures for implementation of the said Act in the State, it has not been implemented in the state of J&K because of the fact that only 74.13 lakh population comes under its coverage if implemented in its present form, thereby meaning that a large section of the society would be left out of preview of subsidised ration," he said.
The matter for enhancement of coverage under NFSA has already been taken up with the Union Ministry of Consumer Affairs, Food and Public Distribution and the final decision about the issue is yet to be received, he said.  
"Since the provision of providing the food grains at the rate of Rs 2 in respect of Atta and Rs 3 in respect of Rice has been kept in the Act, therefore, once the Act is implemented, the State shall be able to provide the ration to the eligible households by covering the population of census 2011 at these rates," he added.
The Minister requested Tarigami to withdraw the resolution but the latter pressed for a vote.
Cutting across party lines, members passed the resolution with a voice vote.