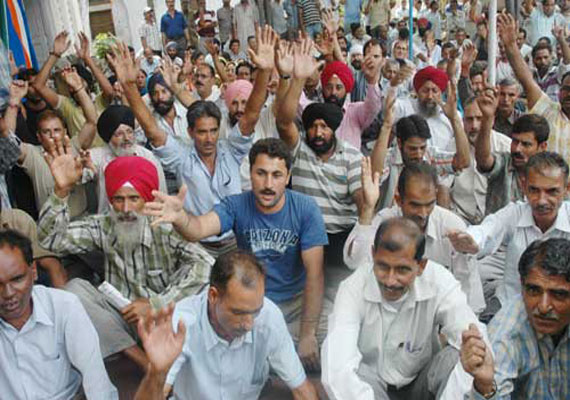 Srinagar, Jan 8: Government employees in Jammu and Kashmir Tuesday went on a three-day strike to mount pressure on the government to accept and implement their demands.
The strike has adversely affected the functioning of government offices in all district headquarters of the Kashmir Valley and the Jammu region, said reports.
Khurshid Alam, leader of the employees' Joint Consultative Committee here, told IANS: "There is total response to our strike call from everywhere in the valley and Jammu."
He said the employees would protest outside the offices of the district magistrates.
Abdul Qayoom Wani, another leader of the employees in Jammu, told IANS that their main demands were enhancement of retirement age from 58 to 60, removal of pay anomalies as per the Sixth Pay Commission recommendations, and regularisation of daily wage employees.
Most government offices wore a deserted look in Srinagar. Police and Central Reserve Police Force have been put on alert to deal with any trouble, officials said.