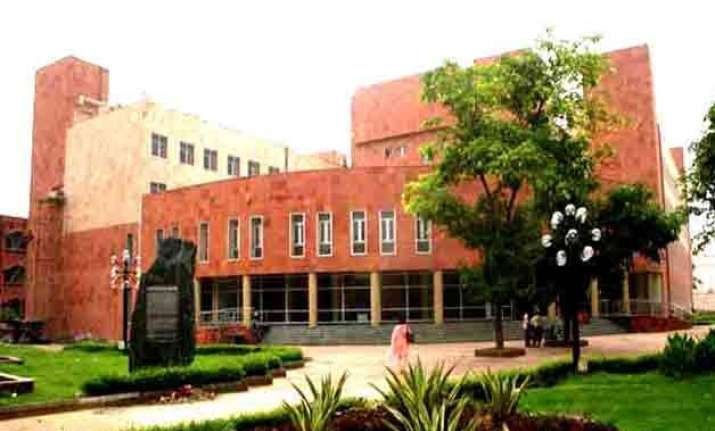 New Delhi: Jamia Millia Islamia university may strike a partnership with hospitals in its vicinity such as Holy Family Hospital and Escorts Heart Institute for its proposed medical college.
 
The varsity is exploring multiple options in this regard before approaching hospitals with formal proposals.
 
Jamia, which already has a dental college and a 100-bed Ansari Health Centre, will need a functional 300-bed hospital to run medical college, as per the Medical Council of India (MCI) norms.
 
"We already have lots of facilities required for first two years of medical teaching..." We have Bio-Chemistry, Bio-physics and fundamental sciences besides Centre for Dentistry and Physiotherapy and rehabilitation.
 
"Till we have our own hospital we will try working out a partnership with our neighbours such as Holy Family and Escorts," Jamia Vice Chancellor Talat Ahmad told PTI.
 
Jamia's ambitious bid of opening a medical college-cum- hospital suffered a setback after the Supreme Court in October 2014 disapproved of the haste shown by Delhi government in acquiring and transferring the disputed land in south Delhi to the university.
 
Questions regarding the title of the 114-acre property, where the proposed medical facility was supposed to come up, arose after Uttar Pradesh government claimed the land was owned by it and it also had the possession.
 
"We are waiting for the outcome of discussions between the Chief Ministers of Delhi and UP. Supreme Court had asked the governments of two states to come out with an amicable solution so Jamia as an institution gets benefited from the land which is locked within the varsity premises from both the sides.
 
"As soon as we sort out the problem we will start working out the details and approaching the hospitals with formal proposals," Ahmad said.
 
The varsity will also explore the possibility of executing the project through Public-Private Partnership.
 
"We are exploring funding options through government..Few people from the private sector have also approached us...But I am waiting for the land issue to be sorted out first," he added.