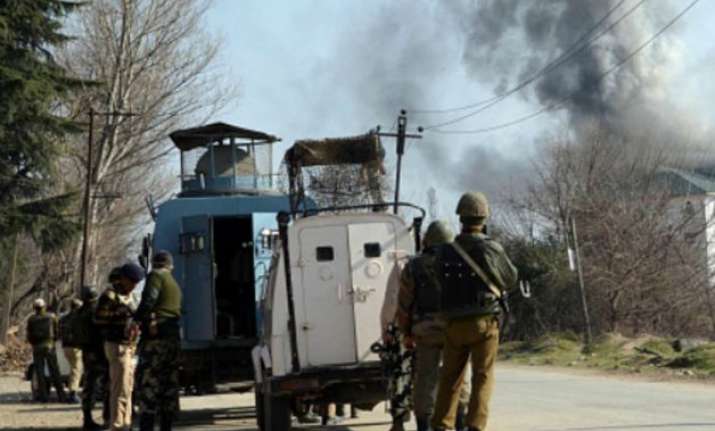 New Delhi: In yet another proof that shows Pakistan is safe haven for terrorists acting against India, militant group Jamaat-ud-Dawa has made a public statement praising Lashkar-e-Taiba for the 48-hour gunbattle in Kashmir's Pampore, which claimed the lives of 5 Indian security personnel.
In a series of tweets, group's social media cell head, Taha Muneeb, said, "We have always morally supported all Kashmiri mujahideen groups for their legitimate struggle."
"We don't support any single group but each and every Kashmiri freedom fighter, LeT not an exception," he added.
"Leave Kashmir and save your coward army from Kashmiri mujahideen Lashkar-e-Taiba," his further tweeted.
The 48-hour long gunfight between a group of heavily-armed guerrillas and security forces in Jammu and Kashmir's Pampore town had started on Saturday when guerrillas attacked a Central Reserve Police Force (CRPF) bus at Sempora (Pampore) on the Srinagar-Jammu National Highway. The gunfight ended yesterday evening killing 6 people, including five security personnel.
The army said that guerrillas are believed to belong to Pakistan based Lashkar-e-Taiba (LeT) militant outfit, which was last year designated as a Foreign Terrorist Organization (FTO) by the United States.
The Hafiz Saeed-led group, a major irritant in the already strained relationship between India and Pakistan, supporting the Pampore attack can hit the India-Pakistan efforts to renew the diplomatic engagement, which has been stalled since last month's attack at an IAF base in Pathankot.
The United Nations Security Council had earlier imposed sanctions on both the JuD and Lashkar following the 26/11 attacks. But the groups continue to operate freely in Pakistan and support anti-India elements inside Pakistan occupied Kashmir.