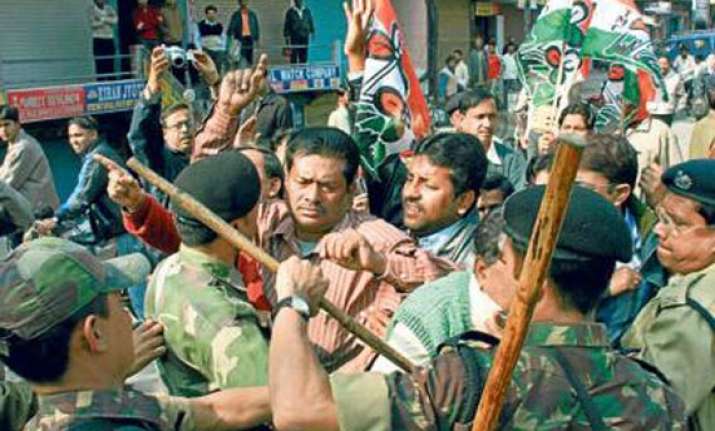 Jalpaiguri (WB), Jun 14: Jalpaguri Municipality chairman and two other Congress workers were yesterday allegedly attacked by Trinamool Congress activists, police said.
The municipality chairman Mohan Basu lodged an FIR that they were attacked by Trinamool activists in Malta village.
They were treated at a health centre in Rajganj block. Trinamool leaders have denied the charges.