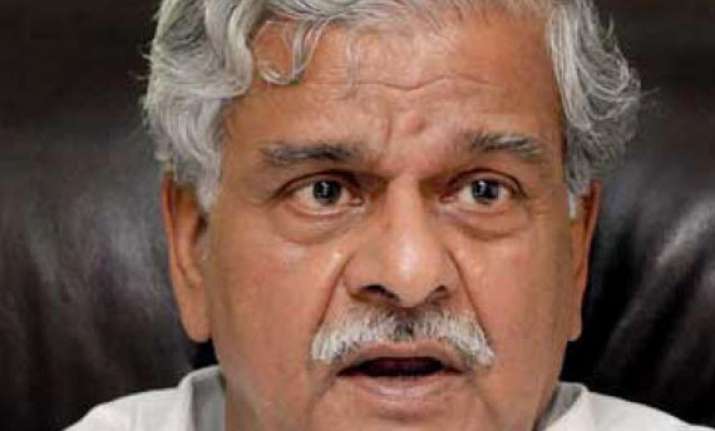 Kanpur, Aug 7: Kanpur MP and Union Coal Minister Shriprakash Jaiswal yesterday wrote to Union Law Minister Kapil Sibal seeking his intervention to revoke the transfer of Bilhor and Ghatampur tehsils from the district to neighbouring Kanpur Dehat.
"Revenue, law and order and judiciary services for Bilhor and Ghatampur tehsils fell under the jurisdiction of Kanpur district.
"But legal work for these two tehsils have now been transferred to Kanpur Dehat district, causing problems for lawyers and litigants," Jaiswal said in a statement here.
People are facing difficulties as the Kanpur Dehat headquarters in Mati are 100 kilometres away from Kanpur district, he said.
Jaiswal has urged Sibal to take up the matter with the Uttar Pradesh government and get the transfer of the tehsils rescinded.