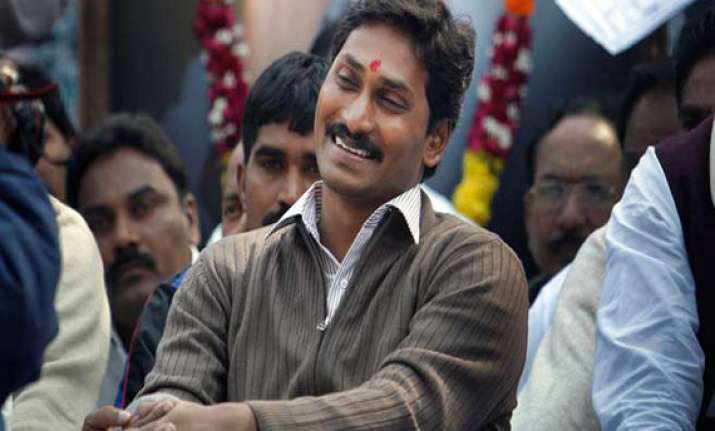 Hyderabad: YSR Congress Party president Y S Jaganmohan Reddy's indefinite hunger strike seeking rollback of the Union Cabinet's decision to divide Andhra Pradesh entered fourth day today.
The health condition of Jagan, who launched the stir at his residence here on Saturday, is stable and his vital parameters are normal, the party said in a statement.
"A team of doctors from the Osmania General Hospital examined Sri YS Jaganmohan Reddy on Monday evening and declared his health condition as stable with (his) sugar and blood pressure levels remaining normal," it said.
According to the release, Jagan, who complained of back pain, was advised by doctors to take fluids.