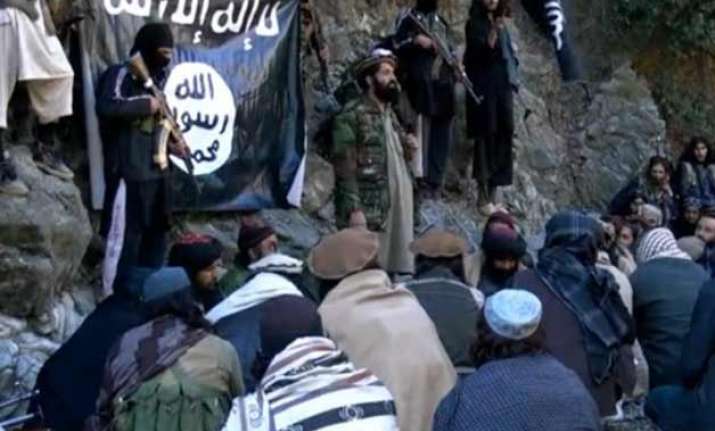 New Delhi: The expansion of Islamic State of Iraq and Syria (ISIS) in the Af-Pak region has alerted the Indian security establishment.  
According to a report published in  Times of India, ISIS expanded its reach to the Af-Pak region through its Wilayat Khurasan (WK) and appointed former Tehreek-e-Taliban Pakistan leader Hafeez Saeed Khan as the Chief (Wali) and former Afghan Taliban commander Abdul Rauf Khadim as the deputy chief of WK. WK's leaders links to the Pakistani establishment is the biggest worry for India.  
India's external intelligence agency Research and Analysis Wing (RAW) has reportedly informed PMO that WK's military leader Asmatullah Muawiya has made peace with the Pakistan Army. RAW, in its report, has said that ISIS presence in this region is a matter of great concern for India.
According to the RAW report,  former Guantanamo Bay detainee Abdul Rahim Muslim Dost had been appointed as WK's religious head and a judge.
RAW report said, "It is pertinent to recall that while announcing Wilayats across the Middle East and North Africa, the ISIS had not named any groups or leaders, but it did so for the WK...while it asked the wilayats in the Middle East and North Africa to carry out jihad locally, it called on the soldiers of WK to join the jihad in Syria and Iraq."
RAW made its point by mentioning ISIS's denial of involvement in the April 18 attacks in Jalalabad, which killed many civilians and armed personnel. WK claimed responsibility for the attack at first but ISIS later denied any involvement of WK through its daily news update the Islamic State New Bulletin and termed it it a "smear campaign by those who wanted to slander the IS".