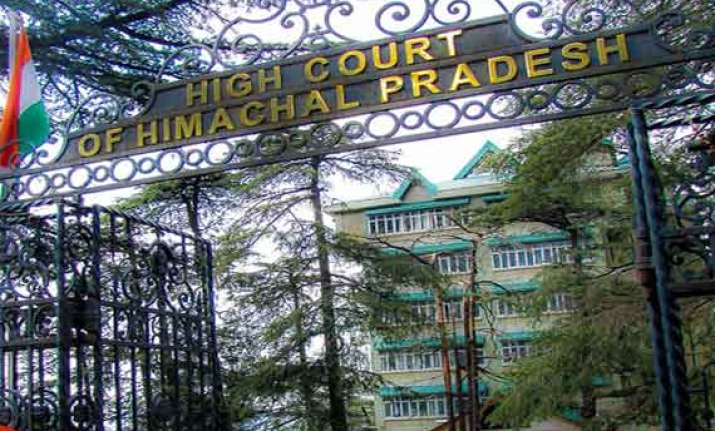 Shimla: The Himachal Pradesh High Court has asked the state government whether Shimla still retains the tag of a pedestrian city where the walkers have the right to walk freely.
Hearing a petition on vehicular problems of Shimla filed by a city resident, Dharam Pal Thakur, the court asked the government Tuesday if the provisions of the Shimla Roads Users and Pedestrians (Public Safety and Convenience) Act, 2007, are being enforced.
"The government should file a status report on the implementation of the road user act and also furnish a list of permits granted by the authorities for plying of vehicles on sealed and restricted roads in Shimla," said a division bench of Chief Justice Mansoor Ahmad Mir and Justice Tarlok Singh Chauhan.
The court also directed the government to furnish an affidavit by Aug 19, the next date of hearing, on whether CCTV cameras have been installed on these roads and what is the mechanism to check unpermitted vehicles on them.
Favouring the practice of auto-free zones in Shimla, the bench directed the government and the civic body to come out with a long-term plan to regulate traffic.
Expanding the scope of the petition, the court also asked the state to frame a policy on traffic management in other tourist destinations as well.
Petitioner Dharam Pal Thakur said the authorities had failed to regulate the traffic in the town, resulting in total chaos.
He said government vehicles were plying on sealed and restricted roads illegally.
Earlier, irked over illegal parking of tourist vehicles in Shimla's auto-free zones on New Year's Eve, the high court had summoned top administrative and police officials.
"We were shocked to find that vehicles were parked on the sealed and restricted areas. Not only this, the vehicles were also parked in the core area of Shimla town," a division bench of Justice Deepak Gupta and Justice Sanjay Karol had observed in January 2012.
Shimla has several auto-free zones to facilitate unrestricted movement of pedestrians.
The strolling culture of Shimla, which served as the summer capital of British India between 1864 and 1939, was developed by the colonial rulers.
The Mall and the historic Ridge, an open space just above the Mall and now a hub of commercial activity, were once 'British only' streets meant for strolling.