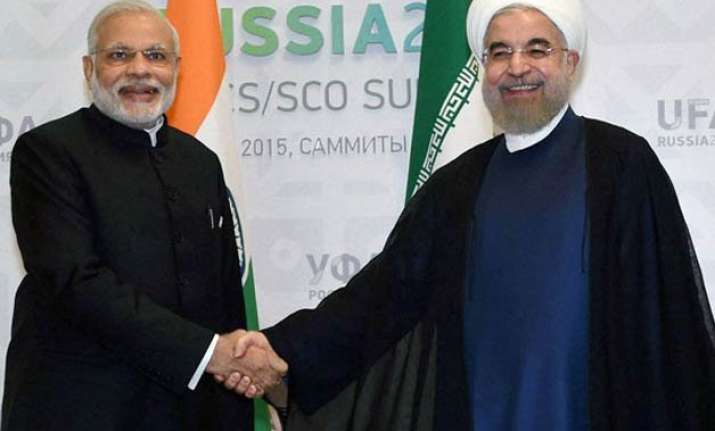 New Delhi: Iran has asked India to invest in infrastructure projects worth $8 billion, including an expanded role in developing a strategic port that will open up access to Central Asia.
Iranian envoy to India, Gholamreza Ansari, said that the port of Chabahar in southeast Iran is central to India's efforts to circumvent arch-rival Pakistan and open up a route to landlocked Afghanistan.
India has developed close security ties and economic interests with Afghanistan in recent past.
Iranian President Hassan Rouhani, according to the envoy, had suggested the larger role for India during a recent meet with Prime Minister Narendra Modi in Russia.
The meeting between two leaders had taken place days ahead of the historic nuclear deal between Iran and world powers - US, Britain, France, Germany, Russia and China.
"The potential between Iran and India is great but we were just facing such a wall of sanctions, wall of American pressure," Ansari said.
Ansari said that with sanctions likely to be lifted soon, it was a golden time for India to seize investment opportunities because of the two countries' close trade ties and shared interest in improving Central Asian transport links.
"Connectivity is the main policy of Modi that coincides with Iran's government policy," Ansari said.
Ansari also said that India was very cooperative even during the period of sanctions.
"As a reward, after sanctions are lifted, Iran is ready to welcome Indians, even without a bidding process," Ansari was quoted as saying in The Hindu.
India and Iran agreed in 2003 to develop Chabahar on the Gulf of Oman near Iran's border with Pakistan but the venture has moved slowly because of the sanctions over Iran's atomic programme.
The two countries maintained a close relationship despite the US-led trade restrictions that halved their oil trade to 2,20,000 barrels per day last year.