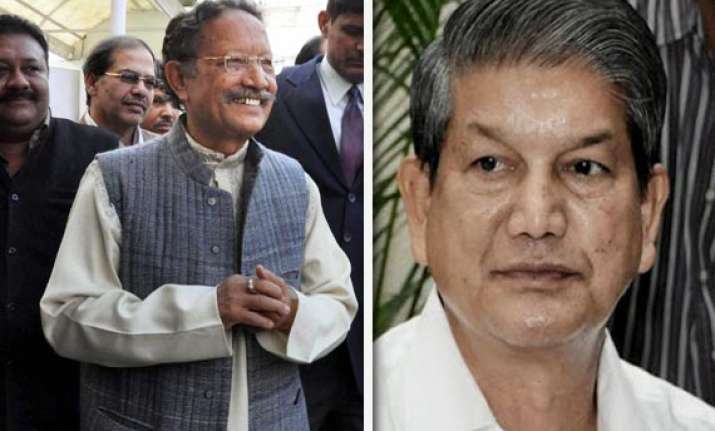 Pauri: An interesting fight appears to be on the cards between BJP strongman B C Khanduri, who enjoys a clean image of an apolitical leader, and Uttarakhand minister Harak Singh Rawat of Congress who is known for his connect with locals in this Lok Sabha seat.
The constituency, with 12,30,077 voters, goes to polls along with four other seats in the state on May 7.
Political observers here feel that though Harak Singh, known for his expertise in electioneering strategies, joined the battle a little late after much coaxing and cajoling by the party high command, he is capable of making things difficult for Khanduri.
Much younger than Khanduri, Harak represents Rudraprayag seat in the state assembly. Though the 54-year-old Congress nominee has courted controversies time and again, he is a popular leader who enjoys a connect with the people of the constituency, poll analysts say.
The first indication of a keen poll battle on the cards in the constituency was the huge turnout at the roadshow held by Chief Minister Harish Rawat in support of his cabinet colleague on the day he filed his nomination papers at the collectorate in Pauri recently.
Over 10,000 Congress supporters attended the roadshow, indicating a rekindling of hope among the party rank and file who found themselves in a vacuum after sitting party MP Satpal Maharaj's sudden defection to BJP.
The huge turnout at the roadshow set the alarm bells ringing in BJP ranks who were expecting a cakewalk on the seat from where Congress took too long to announce a candidate.