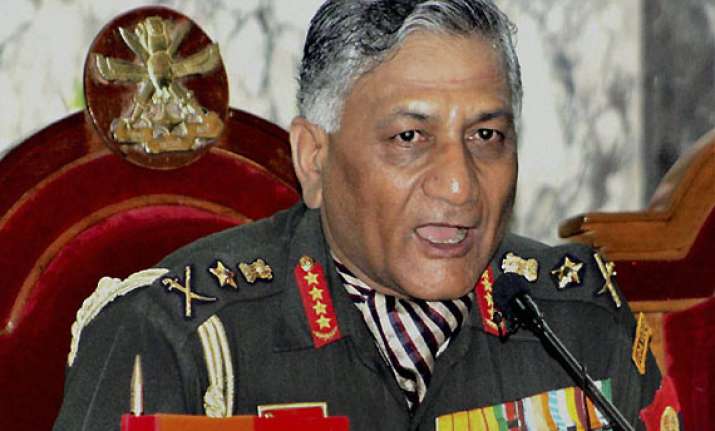 Chennai: Former army chief V.K. Singh speaking here today hinted at intelligence failure behind the increasing instances of infiltration from the Pakistan side of the border and the rise in militant activities.
Participating in a panel discussion on "Governance Issues" jointly organised by Forum for Integrity in Governance, Chennai, the Anti-Corruption Movement, Chennai, and the Loyola College, Chennai, here V.K. Singh reiterated that the army funds were not misused in Jammu and Kashmir.
V.K. Singh, whose recent comments on use of army money to fund political leaders in Jammu and Kashmir led to controversy, said the funds were used for developmental activities.
Responding to a question from a participant on the infiltration on the Kashmir border, V.K. Singh said it is for the government to answer the issue and added the army should be allowed to do its job.