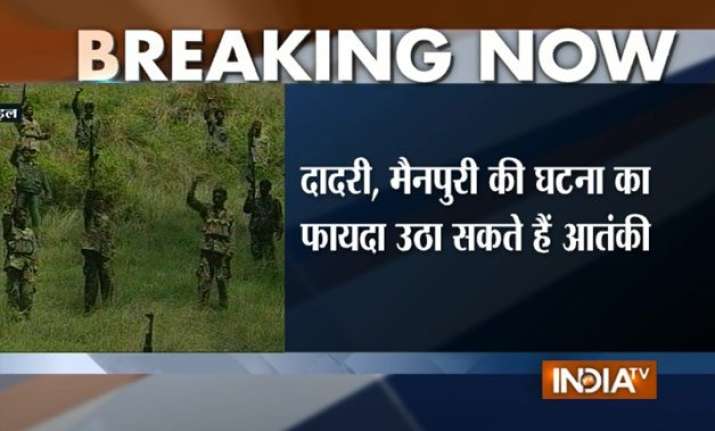 New Delhi: Intelligence Bureau and other intelligence agencies have alerted the Uttar Pradesh police that militants outfits are trying to activate sleeper cells in the state to trigger bomb attacks at several sensitive locations including Kashi Vishwanath temple in Varanasi and Ramlala temple in Ayodhya.
The latest development came in the wake of last month's killing of a 50-year old Muslim man in Dadri and last week's violence in Mainpuri.
Times of India reported that following the 5-page intercept, police across the state have been put on a high alert.
The report, while referring to two men, stated that few people have been found exchanging details about sleeper cells and that they are getting support from a man based in Allahabad.
Intelligence agencies have also detained two men in this connection, the report said, adding that they are being questioned by military and IB personnel in Allahabad to establish further links.
During quizzing, accused have disclosed their plans to attack Uttar Pradesh Vidhan Sabha, Allahabad High Court, Kanpur railway station and residential colonies for former military personnel in Allahabad, a source was quoted as saying in the report.
Besides listing the targets, the report also suggested that militants can attack top VHP leaders including Ashok Singhal and Pravin Togadia.
After failure of the Gurdaspur terror attack earlier in July, the report said, militants were planning to launch another attack during the festivity and that they are now eyeing to take advantage of Dadri and Mainpuri incidents to create disturbance.