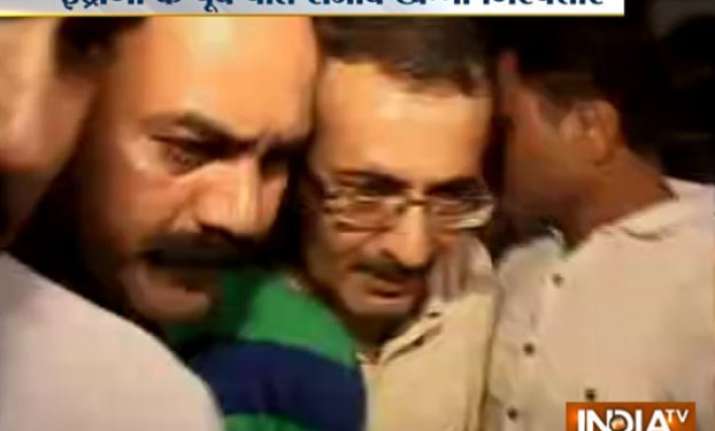 Kolkata: Sanjeev Khanna, the former husband of Indrani Mukherjee - who has been taken into custody on charges of killing Sheena Bora - was arrested here on Wednesday, a police officer said.
Khanna will be presented before the court on Thursday where Mumbai Police will seek transit remand for taking him to Mumbai.
43-year-old Indrani was arrested yesterday from her Mumbai residence after her driver confessed that he had killed Sheena in 2012 following his employer's orders.
Indrani is married to Peter Mukerjea, former STAR India CEO and considered one of India's most influential television executives.
It was today revealed that Sheena was Indrani's daughter and not her sister.
Indrani Mukerjea's husband Peter however said he was unaware of the fact that Sheena was his wife's daughter. He always believed that Sheena was Indrani's sister because his wife told him so and he believed it.
The case dates back to 2012 when Raigad police had found the remains of Indrani's sister Sheena Bora, following which a murder case was registered against unidentified persons.
Indrani's driver, a co-accused who was picked by police few days back in connection with the murder, too, was arrested yesterday.
During interrogation, the driver claimed that Indrani had killed Bora and that he had helped her in disposing of the body by dumping it in the forests of Raigad district, an officer at Khar police station, who is part of the investigation team, said on condition of anonymity.