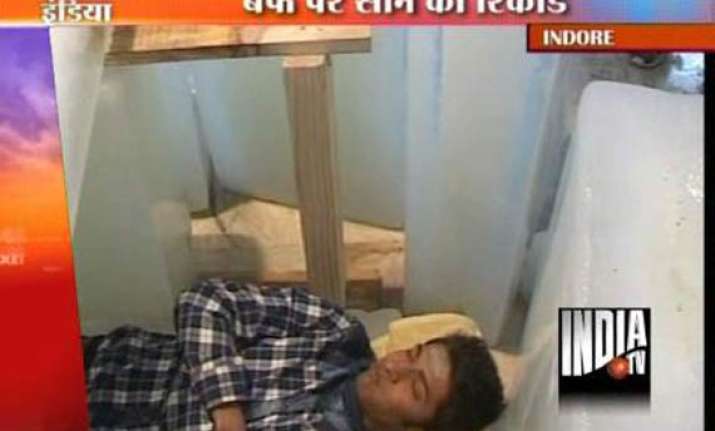 Indore, Jun 3 : A 19-year-old engineering student Ankur Singh on Monday set an Indian record for sleeping on ice slabs continuously for two hours 15 minutes.
 
18 ice slabs weighing 25 quintals were brought and Ankuar began his endeavour.
 
Ankur says, he is going to break the world record in the next six months.
 
Ankur's mother Indu Singh says her son prepared for this feat for the last six months. He is a national level Taekwondo silver medallist.