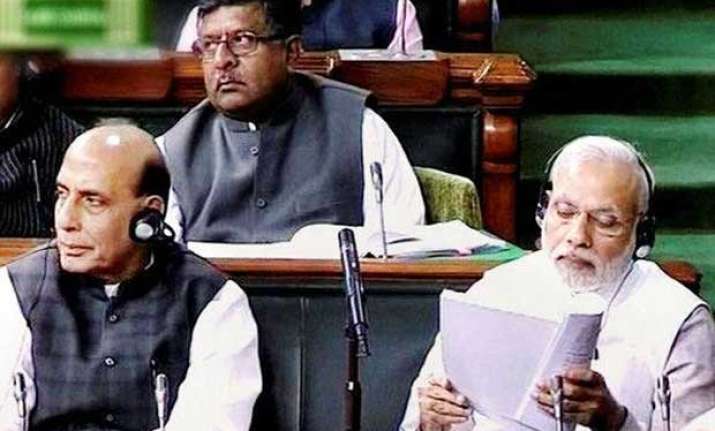 New Delhi: The Centre has decided to oppose the demand for 'Dalit' status for "converts" to Christianity and Islam.
According to Centre, only Hinduism recognized 'caste system' and 'untouchability' that led to the creation of a special category called Scheduled Castes.  
Strongly objecting to the demand, the BJP government argues that "untouchability" was a peculiar aspect of Hindu religion that "denied to disadvantaged castes the fundamentals of human dignity, human self-respect and even some of the attributes of human personality".
The government argues that dalit converts form part of OBCs in states and at the Centre, benefitting from job reservations and welfare schemes catering to backwards as also religious minorities, adding it would be "iniquitous" to grant "converts" the benefits targeting SCs.
Linking this "evil practice" exclusively to Hinduism, the government says mere social "backwardness" cannot put converts at par with dalits whose backwardness arises from the traditional practice of "untouchability".
The unambiguous opposition from the BJP government is a sharp departure from the UPA regime's strategy to buy time - in 2005, entrusting a national commission to study the issue and in 2011, deciding to wait for 'socio-economic caste census' for data to commission further studies.
The Centre argues that recognizing SC among followers of Islam and Christianity would amount to violation of the basic tenets of these religions since they do not recognize the caste system.