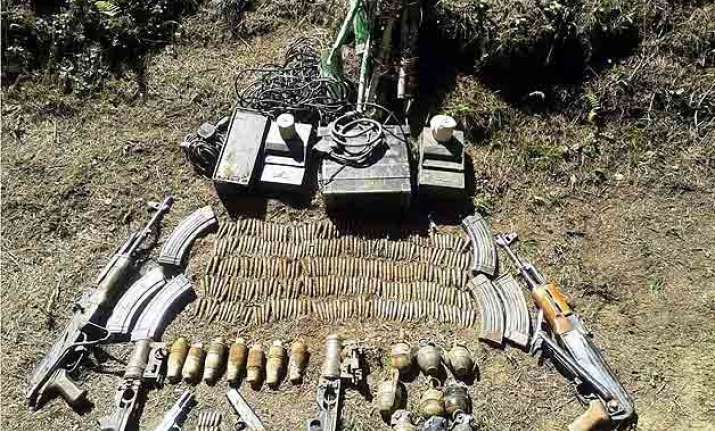 Indian army today got a major success against  the militants when a joint team of Delta Force and J&Kpolice busted a militant hideout in Laskarwan Forest of Ramban District. The army recovered a huge cache of arms and ammunition which were to be used against the defence forces in the state.
The haul includes  a huge cache of arms and ammunition including a sniper rifle, one universal machine gun and 13-kg explosive.
 
 The  joint search operation was launched after the security forces had  specific information about the presence of a militant hideout in Laskarwan forest according to defence personnel.
 
 The troops recovered arms, ammunition and explosive material including one 7.62-mm sniper rifle, universal machine gun, one under-barrel grenade launcher, hand grenade, three sniper magazines, 42 rounds of sniper ammunition, three bombs, one radio set, 13-kg explosive, one blanket, three leather shoes and a rucksack, the officer said.
 
Laskarwan forest lies in the foothills of Riliyar Ridge, and continuous domination of the area was being undertaken by the troops of Rashtriya Rifles.