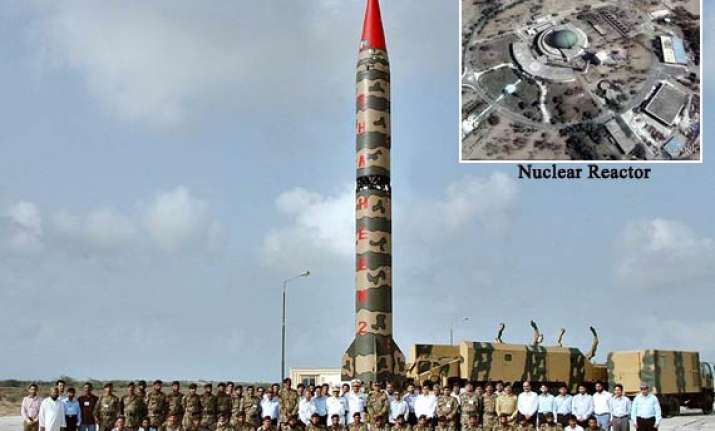 New Delhi, May 24: As details emerge about the terrorist attack on the naval air base in Karachi, India is worried that Pakistan is losing its "internal coherence", reports Indian Express.
 
The report quoting a top source said, "The real risk is internal." India is also concerned about Pakistan's growing nuclear arsenal and its security.
 
"It worries us they have embarked on nuclear activities — enriching plutonium in research reactors — outside the safeguards regime," the source said.
 
There is also the possibility of nuclear elements falling in the hands of rogues. "There is a lot of lethal stuff lying around," the source said, adding, "We have been telling our friends (the United States) about this...We hope the Pak government is on top of the situation."

According to sources, the Karachi attack was targeted at CTF (Common Task Force) 150 that was set up to aid Operation Freedom aimed at liberating Afghanistan. "Pakistan was one of the countries that was part of the task force and had received P-3C Orion aircraft from the United States," the source said. The terrorist attack has destroyed two aircraft.

The sources said reports available with New Delhi indicate the terrorists used heavy ammunition in Karachi. "It is a well-organised and complicated attack. The joint base of naval aviation, army and the Pakistan Air Force was located to the west of Karachi and was tasked with preventing any seaborne support to Taliban," a source said.

There was some information that the terrorists came in through the sewers. "But the details are sketchy and hazy." India's strategic establishment reckons that the attacks do not add or subtract to the threat perception from Pakistan or the Taliban. But there are lessons for India.

"We will review our coastal security, work further on our communication system and maritime network," said the source. While India has done a great deal and is better off today after the Mumbai attacks, the source said, it can never be satisfied. "If you are satisfied, you are dead."
 
There is, however, no immediate nuclear threat for India in the backdrop of the Karachi attack, but the country is prepared for any eventuality. "India's nuclear doctrine is quite clear. Nuclear weapons are not for warfare, but only for deterrence. But there is a nuclear attack, there will be an assured massive retaliation," the source said.