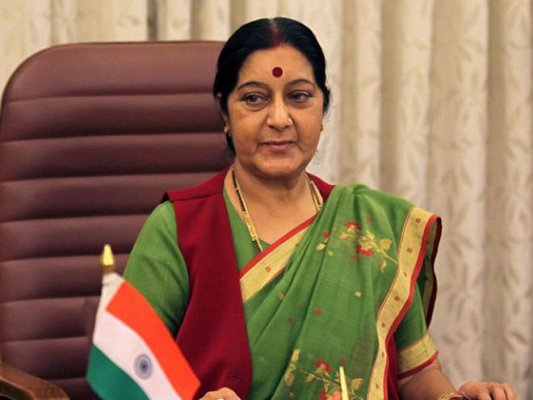 New Delhi: Two days ahead of a planned rally in London by a pro-Pakistan group on Kashmir issue, India today warned that forces inimical to Indo-UK relations may utilise such opportunity in open societies.  
However, it appreciated Britain's stand that the Kashmir issue was to be resolved only by India and Pakistan and said that with this reassurance the government was "quite comfortable" of any march being organised. 
External Affairs Ministry Spokesperson Syed Akbaruddin downplayed the 'Million March', being organised on Sunday, saying India was a country of more than a billion and millions don't "overawe" it.
"Now it is possible that forces inimical to India-UK relations may utilise opportuinities of this sort and it was in this context that we discussued with UK and we were reassured repeatedly that the UK's view is very clear and that it is for India and Pakistan to resolve any issue that they have by themselves.
"With that reassurance, we are quite comfortable of any march being organised, be it the so-called million marches because we, as I said, are country of a billion. Millions do not overawe us....," he said.
External Affairs Minister Sushma Swaraj had raised with Deputy Prime Minister of Britain Nick Clegg organisation of the planned anti-India march during her visit to London last week.
The "Million March" is planned on October 26 from London's Trafalgar Square to highlight the Kashmir issue. Asked about Pakistan parliament passing a resolution yesterday against the alleged "unprovoked and indiscriminate" ceasefire violations by India and seeking UN intervention to resolve the Kashmir issue, the Spokesperson said it was aimed at the domestic audience and that India opposed the option of involvement of any third party on the matter.
"Resolutions passed by Parliaments are...internalisation processes. Therefore, why should we have any problem with any internalisation process in any country? This is for that country to take a view on," he said, adding India was strongly opposed to internationalising the issue.  
"As regards to any issue of international nature, we have given our views on that we do not see any option of any third party be involved in this. Therefore, as far as internationalisation is concerned, we are against it. As far as internalisation is concerned, this is for Pakistan to sort itself out," the Spokesperson said.
The Spokesperson said India was ready for talks with Pakistan under the provisions of Shimla Agreement and Lahore Declaration but it was for that country to create a conducive atmosphere for dialogue.
"Our view is that it is for Pakistan to enter into a situation where we can have an atmosphere conducive for talks.  Therefore, our view is very clear that we are ready for a bilateral dialogue under the Shimla agreement and the Lahore declaration. But that requires an atmosphere which is conducive for talks. The ball, therefore, is in Pakistan's court," he said.
To another question on information on the blast in Burdwan, as was sought by Bangladesh government, the MEA Spokesperson said the ministry has requested concerned agencies to collate information and was awaiting a report in this regard.
Once the Ministry receives the report, it will be factored-in in the response to Bangladesh government, he added.
Earlier, the Spokesperson had confirmed that the Bangladesh government has requested India's assistance in the case.