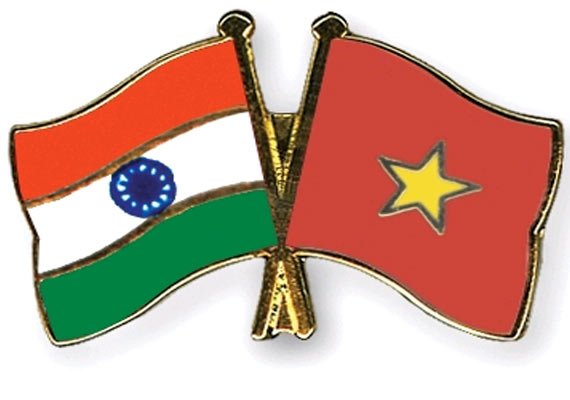 New Delhi:  India is committed to strengthening strategic relations with Vietnam, with defence, space and energy sectors topping the list, Prime Minister Narendra Modi said Tuesday.
India and Vietnam will also cooperate in the field of peaceful civil nuclear energy, he said after the two countries signed seven agreements following talks between Prime Ministers Modi and Nguyen Tan Dung.
"In the defence sector, cooperation with Vietnam is important for us," the Indian leader said, speaking in the presence of his Vietnamese counterpart.
"India is committed to the modernization of the armed forces of Vietnam," he added, expanding training processes, joint exercises and cooperation in military equipment.
Modi said the two countries discussed how to strengthen their relations. "There were several similarities in our thoughts," he said in comments that could be directed at China.
"Soon we will operationalise a Line of Credit worth $100 million through which Vietnam will get new Indian naval vessels," he said.
Stressing that India's partnership with Vietnam was "very important", Modi said: "Both countries are on the same page on maritime security. There should be no obstruction in sea transport and any conflict should be solved according to the international laws."
He said India and Vietnam would cooperate in counter-terrorism and security.
"We have also agreed to increase cooperation in space research. This includes space applications and launching Vietnamese satellites by India."
The prime minister said India would increase cooperation with Vietnam in the fields of energy, infrastructure, textiles, chemical, machinery, agro-processing and IT.
"Our economic relations which are very limited at present will be strengthened. This is an important part of our strategic relationship."
Modi said Vietnam ranked high in India's relations with the Asia-Pacific region.
He said his government had, after taking office in May, "quickly increased our engagement in the Asia-Pacific region as this area is very important to India".
Saying this was the Vietnamese leader's third visit to India, Modi described it as the former's desire for strong relations with New Delhi.
"India and Vietnam have ancient spiritual relations," Modi added.