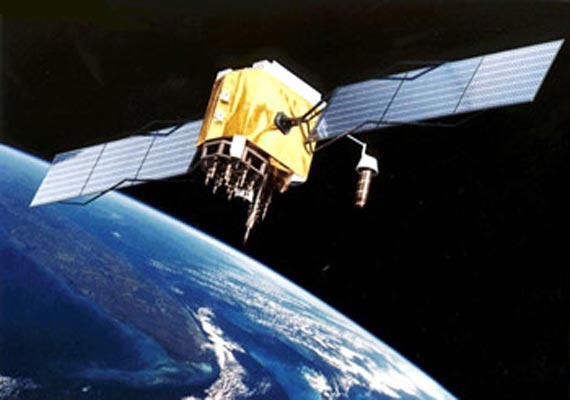 Kourou, French Guyana, Jul 26:   Indian Space Research Organisation (ISRO)'s latest metsat satlelite INSAT-3D  was successfully launched early this morning from the European spaceport of Kourou, French Guyana.
The satellite's mission is to provide an operational, environmental & storm warning system to protect life & property.
It will also monitor earth's surface and carry out oceanic observations and also provide data dissemination capabilities.
This is the country's second and advanced meteorology satellite.
INSAT-3D  will add a new dimension to weather monitoring over the country.
It has a sounder, an imager and a search and rescue component. All these components  will provide more accurate weather forcast and information.
The sounder has been put on an INSAT for the first time. Its 19 narrow channels will provide temperature, humidity and ozone details every hour for the land mass and six-hourly information on the Indian Ocean region.
The multi-spectral imager or optical radiometer will supply data on radiation, precipitation, sea surface temperature, snow cover and cloud motion winds.
The third instrument on the satellite, the data relay transponder, will pick data related to meteorology, water vapour and oceanography from remote places on ground through automatic weather stations, rain gauges and meteorology stations; it will send the data back to relevant centres.
INSAT-3D is designed with a space life of seven years and it is better than the previously launched  metsat, KALPANA-1, or INSAT-3A. KALPANA-1 was launched in 2002 and is nearing the end of its life at 74 degrees East longitude.
The major users of the Satellite-Aided Search and Rescue service in India are the Indian Coast Guard, Airports Authority of India, Directorate General of Shipping, Defence Services and fishermen.
The Indian service region includes a large part of the Indian Ocean region covering India, Bangladesh, Bhutan, Maldives, Nepal, Seychelles, Sri Lanka and Tanzania for rendering distress alert services.