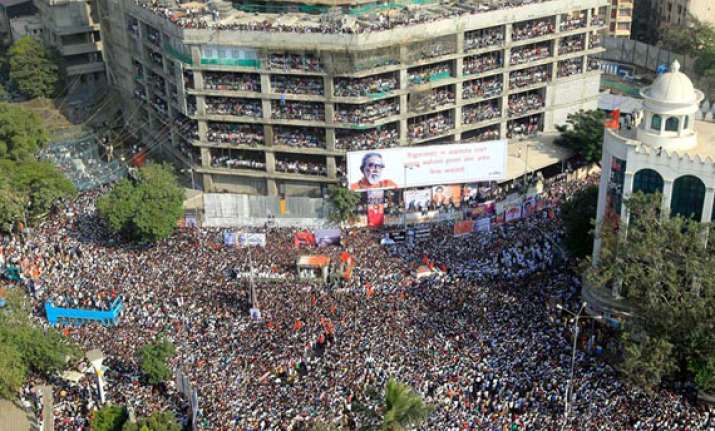 Mumbai/New Delhi, Nov 20 :  Oppressive, deplorable, arbitrary… the adjectives flew freely Tuesday as Indians across all sectors verbalised their outrage at the arrest of two young women who questioned on Facebook the shutdown in Mumbai after Shiv Sena chief Bal Thackeray's death.
A day after 21-year-old Shaheen Dabha was arrested with her friend, who had 'liked' the post on Facebook, and her uncle's clinic in Thane was vandalised, police arrested nine people believed to be from the Shiv Sena. Both the women were arrested Sunday - for "hurting religious sentiments" and under the Information Technology Act, 2000 - and released on bail Monday.
Police also launched an inquiry against the arrests and the vandalism in Thane, near India's financial and entertainment hub Mumbai.
But that did little to curb the democracy vs dictatorship debate and the mounting fury over police high-handedness. The topic was hotly discussed in college and school classrooms, in offices, on social networking sites and was also the top trending topic on Twitter.
From corporates and students to politicians and academics, the voices of protest, young and old, rose in unison.
"I am so scared to write on facebook... My freedom of expression is killed by the arrest of two young ladies in Mumbai," wrote Guwahati-based wildlife activist Firoz Ahmed on his Facebook wall.