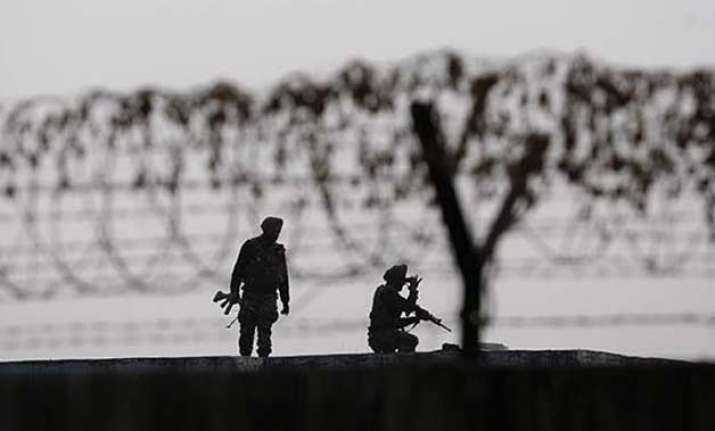 New Delhi: Intelligence agencies have identified Pakistan-based banned terror outfit Jaish-e-Mohammed (JeM) chief Maulana Masood Azhar, his brother Abdul Rauf Asghar and two others (Ashfaq Ahmed and Kashim Jaan) as 'handlers' behind Pathankot IAF base terror attack.
Evidences shared by National Security Advisor Ajit Doval with his Pakistani counterpart Nasir Janjua, according to sources, also mentioned that the conspiracy to attack the IAF base was hatched near Lahore.
While Azhar, who masterminded Kandahar hijack in 1999, oversaw the entire operations, his brother Asghar and two others were in constant touch with the terrorists who stormed the IAF base last Saturday.
India has also shared the telephone numbers and the identity of the handlers with Pakistan. According to Times of India, the two numbers to which calls were made by the attackers after they entered India on December 31 night are 92-3017775253 and ᄨ 300097212.
According to intelligence agencies, terrorists called their handler 'ustaad' while describing their positions inside Punjab after crossing over from Pakistan.
In total, according to agencies intercepting the phone calls, militants made 4 calls in Pakistan. While three of these calls were made to their handlers, a fourth call was made by one of the terrorists to his mother in Pakistan informing her that he was on a suicide mission.
The TOI report, citing detailed investigation, stated that one of the first calls made by the terrorists to ᄨ 300097212 was at 9.12 pm on December 31 from the phone of taxi driver Ikaagar Singh, whom they had killed.
The last call, made to ᄨ-3017775253 by one of the terrorists, was to his mother from the mobile phone of jeweller Rajesh Verma, who was kidnapped by militants along with Gurdaspur SP Salwinder Singh and his cook. The call.
Besides, India has given the details of two types of Pakistan-made drugs -- Neuro Bedoxine and Dicloran -- found on the bodies, as evidence.
"We have given some information to Pakistan. They have to act on that information. All individuals and groups will be included in that," External Affairs Ministry spokesperson Vikas Swarup said yesterday.
Meanwhile, India has said that the ball was in Pakistan's court on continuation of the resumed bilateral talks.
"As far as we are concerned, the ball is in Pakistan's court. The immediate issue is Pakistan's response to the terrorist attack and the actionable intelligence provided to it," Swarup said.
Stating that the Indian government's Pakistan policy was clear and consistent, Swarup said India wanted friendly relations with all its neighbours, including Pakistan.
"We have extended our hand of friendship to Pakistan but we will not countenance cross-border terrorist attacks," he said.
Seven security personnel were killed in the attack early on Saturday morning on the Pathankot Indian Air Force Station by six terrorists who, according to officials, crossed over from Pakistan. All the six terrorists were killed by security forces later.