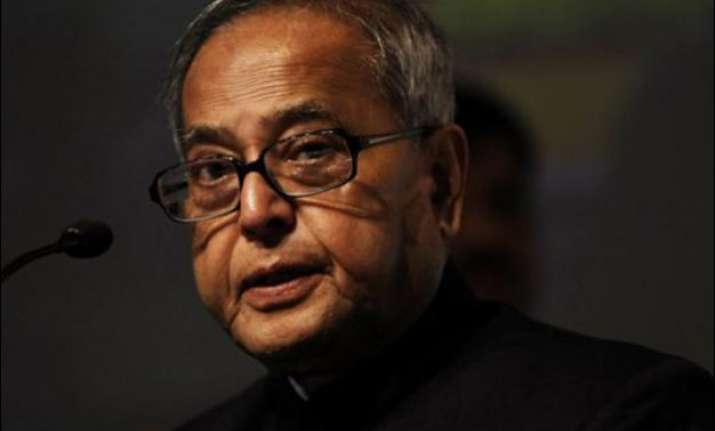 Bhubaneswar: President Pranab Mukherjee on Friday stressed that India must reap its demographic dividend improving the quality of teaching and honing its youth's latent talents by imparting skill-based training.
India is a mine of human resources that could cater to the global needs for which the rich repository of young minds, which accounts half of the India's total population, should be trained adequately, said Mukherjee in his address at the golden jubilee function of Rameshwar High School in Odisha's Khurdha district. 
He expressed concern over the Indian institutes not featuring among the top 200 global institutions and urged the country's premier educational institutes to step up efforts to join the league of the best. 
"We have 723 universities, 35,000 colleges, 16 IITs, 30 NITs and a number of institutes of management. But, unfortunately none of them find their place among the top class 200 universities of the world," said the president, adding primary education needs be strengthened to help in enhancing quality education at higher level. 
Later, the president, who is on a two-day visit to the eastern state, visited Puri to have the darshan of Lord Jagannath and his siblings in Sri Mandir during the evening hours. 
On Saturday, he will address convocation of National Law University at Cuttack and also inaugurate an all India seminar on 'Global Legal Education' being organised by the Confederation of Indian Bar and Kalinga Institute of Industrial Technology at Bhubaneswar.