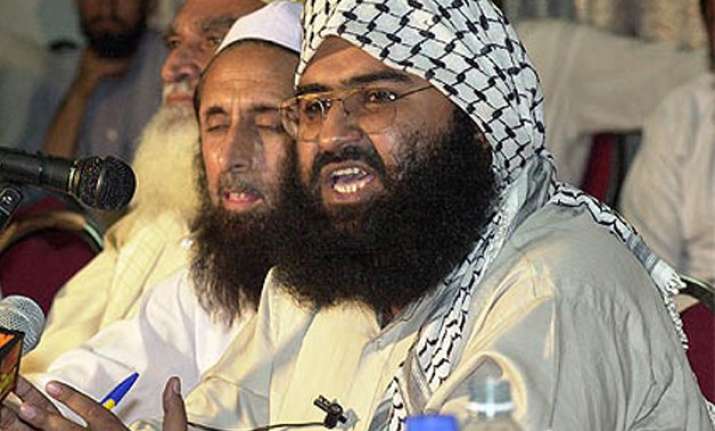 New Delhi: In the wake of Pathankot terror attack, India can make a fresh bid to tag Pakistan based Jaish-e-Muhammad chief Maulana Masood Azhar as a global terrorist.
According to reports, the Government of India is reconsidering reviving its 2009 request at the United Nations to designate Azhar's JeM as a terrorist organisation.
In 2009, India had impressed upon the UNSC to ban Azhar but China, at the behest of Pakistan, had blocked the UNSC sanctions against the JeM chief.
The then Government of India had also provided detailed information to China about Azhar's involvement in terror attacks and urged Beijing to support the move. China had, however, argued that it did not have the necessary information about Azhar's involvement in terrorism.
The latest move might come as a setback for China which had in 2009 blocked the efforts by United Nations on the matter keeping in mind the ties it shares with Pakistan.
At present, the Indian government believes that the current situation, where it has provided 'actionable evidences' to Pakistan against Azhar's hand in Pathankot attack and Islamabad's move to detaining some members of the outfit, will give China a tough time if it go against Pakistan's interests.
It should be noted that China had strongly condemned the attack on IAF base in Pathankot earlier this month and vowed to deal with Islamic extremists radicalised and trained in Pakistan and Afghanistan.
The JeM, founded in 1999, has been labelled as a terrorist organisation in several countries including Canada, Australia, UAE, United Kingdom, United States and India. The JeM was also behind the Parliament and J&K Assembly attacks in 2001.
In June last year, at a meeting of the UN Sanctions Committee, India had sought action against Pakistan for release of militant Zakiur Rehman Lakhvi in the 26/11 trial in violation of a UN resolution but the Chinese representatives blocked the move on grounds that New Delhi did not provide sufficient information.