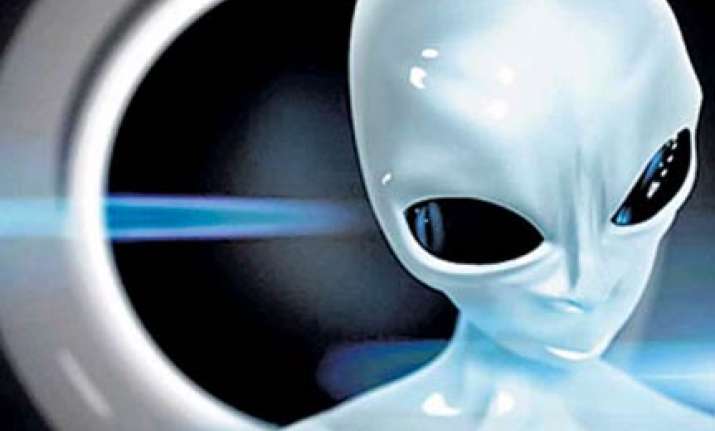 Ahmedabad: India is embarking on an ambitious hunt for extra-terrestrial life in the universe. Ahmedabad-based Physical Research Laboratory (PRL), an autonomous institution supported by the department of space, is working on a special project to look for habitable planets in the vast expanse of space, reports the Mumbai newspaper DNA.. PRL's ET-hunting project called PRL Advanced Radial-velocity All-sky Search (Paras) will search for planets revolving stars within a radius of 300 light years.
Abhijit Chakraborty, the principal investigator of Paras, told DNA that the mission will start once tests on a key instrument—a stable fibre-fed optical high resolution called the Echelle spectrograph-—is complete. This instrument will help in estimating the distance of the planet from its parent star, revealing its size and how hot or cold it can be to support life on it.
"The star wobbles because of the presence of the planet. The magnitude of the wobble will give us an idea about the mass of the planet and the periodicity of wobble will reveal the orbital parameters of the planet," Chakraborty said.
 "If the wobbling periodicity is six months, it means a planet is going around (completing one orbit) once in six months. This is one of the best indirect methods known as radial-velocity method using the doppler velocity technique," Chakraborty said.
The doppler wobble technique, which Paras will use to detect planets, was first used by Geneva Observatory in Switzerland and University of California in US for planet searches. The first planet outside the Solar System was discovered in 1995 by both these groups.The two have discovered 400 new planets with this technique, but very few of them fall in the habitable zone.
The prime goal of Paras is to look for planets in the habitable zone, but it may take several years before any positively conclusive detection is made about ET's on any of these planets, Chakraborty said.