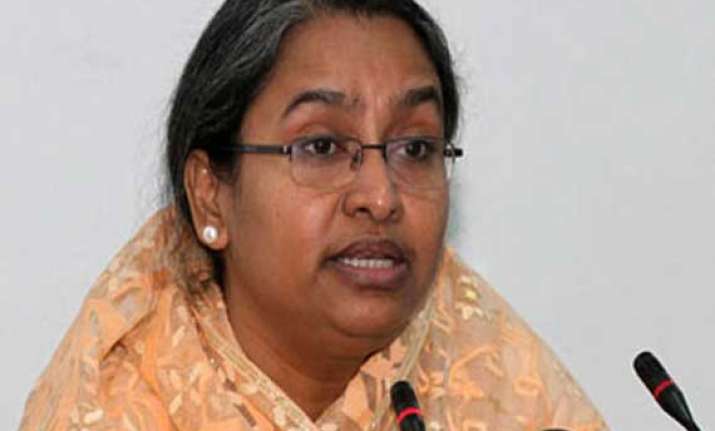 Agartala: Tripura and other northeastern states can play a vital role to further improve relations between India and Bangladesh, former Bangladesh foreign minister Dipu Moni has said here.
"There is vast scope of mutual investment in the resource rich northeastern states, which are geographically very close to Bangladesh. Northeastern states can play a key role in improving bilateral ties," she said.
Moni, the chairman of Bangladesh parliament's standing committee on foreign affairs, was addressing a conclave Wednesday evening on the scope and issues between northeastern region and neighbouring countries.
"It is a fact that the India and Bangladesh have made significant progress in tapping opportunities for mutual benefits but there are still some areas where attention needs to be given," she said.
Moni said: "After a good beginning between the two nations, there was a halt for a brief period a few years back but now the two neighbours have been closely working together for mutual benefits."
In her speech, she also referred to northeast India's deep rooted relation with Bangladesh because of its contribution in the nine-month-long Bangladesh Liberation War in 1971.
Other experts said using the "Look-East Policy" of the Indian government, northeast region can become a hub of economic activity and can play a role in improving relations with southeast Asian countries.
India-Bangladesh Chamber of Commerce and Industries president Abdul Matlab Ahmed said the Bangladesh government was also keen to boost trade and commerce with India's northeast.