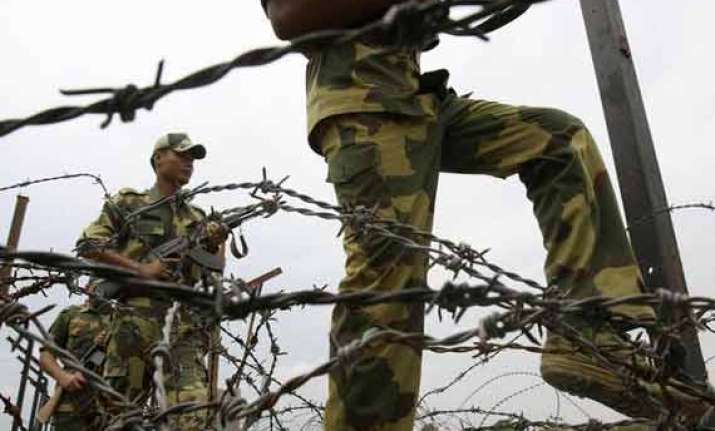 New Delhi: India and Bangladesh today decided to increase joint patrolling by their border guarding forces even as the neighboring country claimed that instances of border killings have reduced along the frontier they share.
India, during its meeting with top Bangladeshi security officials here, also handed over a list of 71 insurgent camps and those of their cadres which it suspects are based in the neighboring country.
"Border killing instances along the Indo-Bangla border have reduced, I would say. The BSF is very sincere and they have worked in bringing down this figure. It (killings) is coming down but we are working for a situation where these killings come down to zero," Border Guard Bangladesh (BGB) chief Maj Gen Aziz Ahmed told reporters after conclusion of the five-day meeting with their counterparts in the BSF. 
Directors General of both the forces meet twice every year, with one meeting held at either location.  Border Security Force chief D K Pathak said both the forces have decided on a new and improved patrolling plan where troops from both the sides come together for vigil.
"It is working well," DG Pathak said.  The BGB DG said he was sure that none of the Fake Indian Currency Notes (FICN) caught at this border was being produced in Bangladesh and his country was being used as a "transit" route by smugglers.
"We have made adequate measures to seize this type of currency. We will work with BSF to curb it further," Ahmed said while talking to reporters at the BSF headquarters here.
Ahmed refuted that any "illegal migration" was taking place at this border and called these cases as only "illegal crossing" instances.