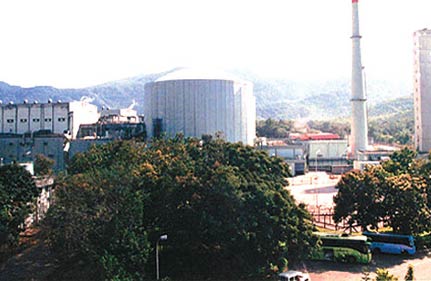 Kaiga (Karnataka), Nov 27 (PTI) India's 20th nuclear power plant today became operational here taking the total installed atomic power capacity in the country to 4780 MW.
 The indigenously-developed 220 MW capacity Unit 4 of the Kaiga Atomic Power Station attained criticality at 8.07.22 am making India the sixth country in the world to have 20 or more nuclear power plants in operation.
A nuclear reactor is said to have attained criticality when it is ready to maintain stability of the chain reaction indicating that the unit is has achieved a steady output of power.
The Kaiga-4 was built a few years ago but was unable to start power production for want of fuel.
India's exemption from the Nuclear Suppliers' Group guidelines in 2008 that facilitated its return to global nuclear trade made the access to fuel possible.
The announcement of Kaiga-4 attaining criticality was made by Atomic Energy Commission Chairman Srikumar Banerjee in the presence of Nuclear Power Corporation of India Limited (NPCIL) Chairman-cum-Managing Director Shreyans Kumar Jain and a number of senior officials at the plant site.
"I announce that Unit 4 has attained criticality," said Banerjee. He said that it would be the endevour of the department to ensure that the new unit is connected with the grid as early as possible which could be followed by commercial production of power.
The Kaiga Unit 4 will now undergo a series of checks from the Atomic Energy Regulatory Board (AERB) before being synchronised with the grid. The commercial production will begin thereafter.
The entire processes from criticality to commercial production takes about two months.
Three units of 220 MW each are already generating electricity at the Kaiga nuclear station at about 60 per cent of their capacity.
Kaiga is NPCIL's sixth nuclear power plant site.
The third unit at Kaiga attained criticality in February 2007 in less than five years of first pouring of concrete. Kaiga 1 and 2 had attained criticality in 2000.
Kaiga 4 has raised the installed capacity at the power station here to 880 MW, the third largest site of NPCIL after Tarapur and Rawatbhata.