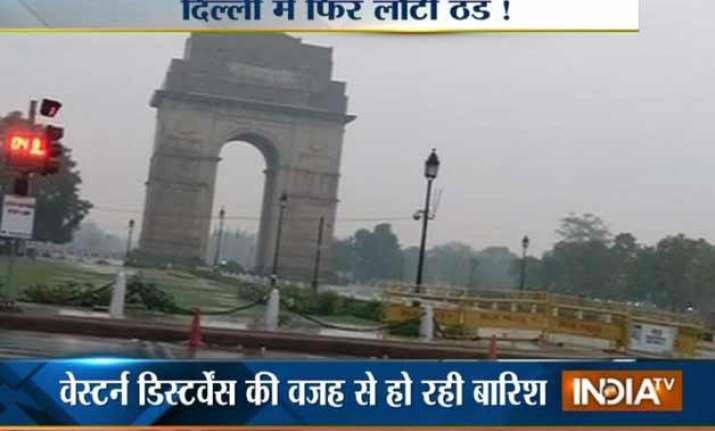 New Delhi: North India is witnessing heavy rainfall from last two days.
Rain and thundershowers occurred at most places in Delhi, Haryana, Chandigarh, Rajasthan, Uttar Pradesh and Madhya Pradesh.
The sudden rain just ahead of Holi has brought down the temperature.
ALSO READ: Uttar Pradesh receives light to moderate rainfall
Delhiites once again woke up to another rainy day today with many regions water logged. Vehicular movement has been severely affected.
Minimum temperature in national capital was recorded at 14.8 degrees Celsius, two notches above the season's average. The maximum temperature of the day is likely to hover around 18 degrees Celsius.
The Met Department has forecast more rain during next 24 hours.
"Till Monday 5.30 a.m., Delhi received 56.8mm rainfall. It is likely to rain more. The day ahead is also likely to be overcast," said an official of the India Meteorological Department.
ALSO READ: Heavy rains, snow predicted in Himachal in next 48 hours
Jammu and Kashmir, Himachal Pradesh and Uttarakhand were engulfed in snowfall.
Jammu-Srinagar highway has also been closed due to heavy snowfall and landslides.
Some places in Maharashtra, Gujarat, Karnataka and Telengana also witnessed rain.
The Met department has said that due to deepening of the westerly trough into central Arabian sea, the wind confluence is continuing over central India.
Farmers have suffered huge losses due to the unseasonal downpour.