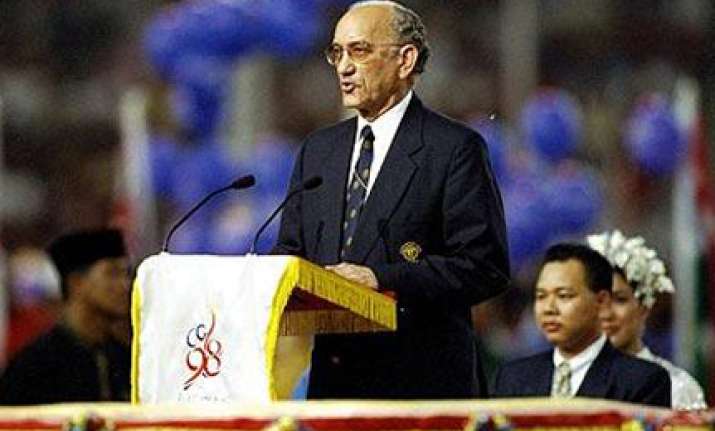 New Delhi: The embattled Commonwealth Games Organisers on Tuesday  received a strong rebuke from CGF chief Michael Fennell who said that the image of the Games "could not be damaged by corruption charges".
"We cannot allow the Games' image to be damaged by these allegations. I think we want to have good Games but we need to clarify these (allegations) and ensure that there is full investigation and full transparency," Fennell said in his first reaction to the corruption allegations on Games' organisers.  
"We will ask for a full report on what has been alleged and we want an urgent report. I understand an urgent meeting of the executive board of the OC has been called and I will be visiting Delhi on August 18. I myself would be wanting to look at all these things because we cannot have the Games damaged by these allegations," he added.  
Asked if he would want an inquiry by the CGF, he said," No. We don't support, neither do we feel that corruption should be or ought to be a part of any Games or events such as these. But we are not familiar with the facts and that is a matter for Indian authorities to sort out.  
"I am monitoring all the aspects very carefully and it does cause quite a lot of concern because we don't want to have corruption whatsoever. It is something which is very disturbing and do feel that the matter needs urgent attention by Indian authorities," he told NDTV from Jamaica.
On CGF Chief Executive Officer Mike Hooper writing a letter to the OC after the corruption scandal broke out, he said, "We had asked for some clarification of the news reports but we have not had any response from the OC." Caught in a web of corruption charges, Commonwealth Games Organisers today formed a three-member panel to probe the allegations of irregular financial transactions.
The panel comprises of Jarnail Singh, OC Chief Executive Officer, G C Chaturvedi, Special Director General- Finance, and Gurjyot Kaur, Chief  Vigilance Officer. PTI