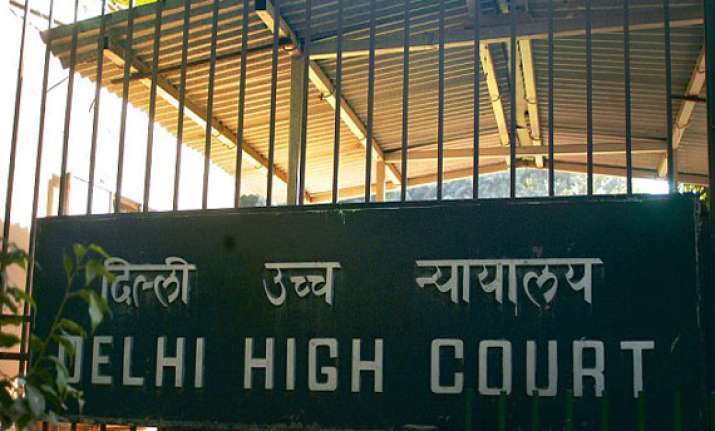 New Delhi: The Delhi High Court today directed the city government to file an affidavit disclosing the details of meetings held by it since February 3 regarding unauthorised constructions in Sainik Farm area here.  A bench headed by Justice Pradeep Nandrajog directed Delhi government counsel Zubeda Begum to file an affidavit disclosing details of the meetings and questionnaires sent to the South Delhi Municipal Corporation with their response.  
The court also expressed concern over the spurt in unauthorised constructions in Sainik Farm despite several orders. The next hearing has been fixed on August 6.  The court was hearing a plea by an NGO alleging that large scale unauthorised construction was going on in Sainik Farms in South Delhi.
The court, on May 21, had said the only way to curb illegal constructions carried out in Sainik Farms area is to start demolishing the buildings in one go to "send a chill down their spine".
The NGO, Paardarshita Public Welfare Foundation, had contended that hundreds of fresh constructions having huge structures are coming up in the area and thousands of tons of building material is being brought there despite the court's orders prohibiting the same.
The NGO had also placed on record the satellite picture of one such alleged illegal construction, obtained through Google images, and said that it has identified 50-60 more unauthorised structures.
The bench, thereafter, had directed the South Delhi Municipal Corporation to inspect the site in question, ascertain the nature of the construction and to inform the court on May 26, the next date of hearing.  The NGO in its plea had sought that all the illegal structures in Sainik Farms be demolished in totality, so that there is no possibility of their re-construction.
It had contended that the normal method the MCD officials employ, of using hammers and drilling or puncturing the roofs, is not only time consuming but by welding of iron rods and pouring of concrete the damage can be easily reconstructed.