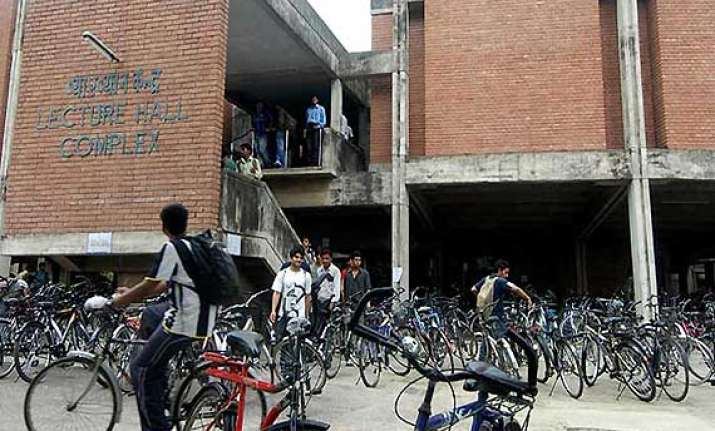 Kanpur, Jun 8: Rejecting HRD Minister Kapil Sibal's 'one-nation one-test' proposal, IIT-Kanpur today decided to conduct its own entrance exam from next year.
This decision was taken at a meeting of the institute's 210-member senate.
Terming it as a very important development, IIT Delhi alumni president Somnath Bharti said "other senates are likely to follow the suit".
The Senate of IIT Kanpur said that the recent IIT Council proposal on admissions to IITs is "academically and methodically unsound and in violation of the Institutes of Technology Act (1961) and IIT Kanpur Ordinances (Ordinance 3.2 (Admissions)"
"....the Senate resolves that IIT Kanpur will conduct the entrance examination for admissions to its undergraduate programmes in 2013," it said.
The decision came days after government rejected criticism of the decision to have a common IIT-JEE examination from next year.
Sibal had claimed that it was approved without dissent at the IIT Council meeting and had the backing of the senates of four of the seven Indian Institutes of Technology.
He had maintained that he had categorically stated at the IIT council meeting that if "there is a single dissent" he will not go ahead with the proposal.
"The council consists of the IITs, the IIITs and the NITs. There was not a single dissent. It was unanimously adopted. Therefore, I went forward," the Minister had said.
Last month, Sibal had announced that from 2013, aspiring candidates for IITs and other central institutes like NITs and IIITs will have to sit under new a format of common entrance test which will also take plus two board results into consideration.