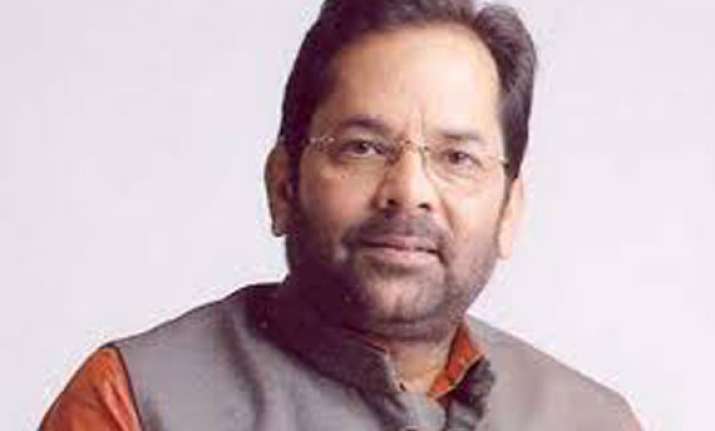 Bokaro (Jharkhand):  Senior BJP leader Mukhtar Abbas Naqvi yesterday said terrorism, unemployment and price rise would end if BJP formed the next government in the country.
'Three things would definitely end if BJP comes to power—terrorism, unemployment and price rise,' Naqvi, the party's vice-president and spokesman, said at a meeting here.  
'The BJP's comeback to power is the need of the hour,' he said while addressing a poll meeting at Chandankiyari under the Dhanbad Lok Sabha constituency.  
Saying it was a 'good omen' that for the first time 'the country had risen in one voice against the UPA's bad governance', the BJP leader appealed to the people to vote for party candidate from Dhanbad P N Singh.  Dhanbad will go to polls on April 24.
Speaking on the occasion, former chief minister and BJP leader Arjun Munda alleged the UPA government had left the country 'hollow' in the last 10 years of its rule.  
'Terrorism, corruption and price rise have left the people helpless, and BJP alone could give good and strong governance in such adverse situation,' Munda said.