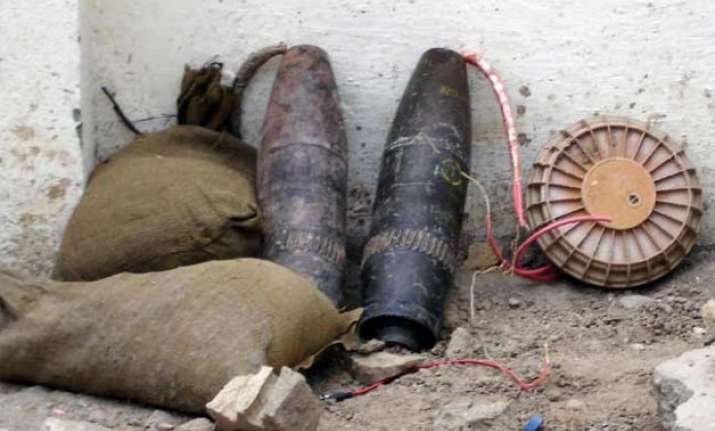 Imphal: An improvised explosive device (IED) was found near a jail in Imphal West district this morning.
Police said Assam Rifles personnel of 24th battalion found the IED while patrolling Sajiwa area, about 15 km north of here and reported it to them.
The bomb was later removed and defused by experts, the police said, adding, it could have been the handiwork of militants who might have planted it to attack security personnel who patrol the area and jail complex daily.