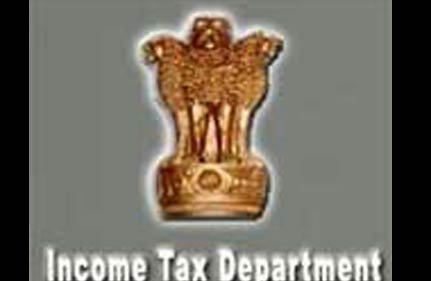 New Delhi, Nov 14 (PTI) In a development that could spell more trouble for embattled Telecom Minister A Raja, the Income Tax department has begun probe into charges of alleged bribing and possession of disproportionate assets against some of the new operators who were awarded licenses under the 2G spectrum deal and Telecom Ministry officials.
The department has also begun an investigation into the tax returns of all the telecom operators who were granted 2G spectrum licenses to ascertain their registered profits and find discrepancies, if any, official sources said.
The department, according to sources, will specifically look into the angle of tax evasion in the entire process of allotment of the 2G spectrum through under-stating profits and escalating losses to allegedly facilitate bribes and kickbacks.
The department is using its intelligence wing to gather financial information on all the stakeholders and individuals who were part of the spectrum allocation deal which has been marred by controversies including on the role of Raja.
The Comptroller and Auditor General has reportedly put the revenue loss to exchequer at Rs 1.40 lakh crore in addition to another Rs 36,700 crore on allocation of spectrum beyond contractual limit to existing nine operators.
In 2008, the DoT had issued 2G spectrum to eight new operators at Rs 1,658 crore for pan-India operations.
The Department of Telecom (DoT) has asserted that there was no loss to the exchequer due to distribution of new licences in 2008.
The CAG report is also understood to have castigated Telecom Minister A Raja for ignoring the advice of finance and law ministries on allocation of 2G spectrum licenses to benefit a few operators.
On his part, Raja asserted had that he had not done anything wrong and had only followed the policies pursued by his predecessors.
The I-T department, according to sources, has largely collected documents related to finances and tax details of the stakeholder companies which have 2G spectrum license, the Telecom Ministry and its officials.
Sources said the department has shared certain documents with the CBI, probing the 2G spectrum allotment, and is in the process of obtaining documents from the investigating agency which relate to communication related to bidding and award of contract between the Telecom Ministry and the winners of the 2G spectrum.
The companies which were allotted spectrum include Unitech Wireless Ltd (rebranded as Uninor), Loop Telecom, S Tel, Datacom Services (now known as Videocon Mobile) and DB Group-promoted Swan Telecom (now Etisalat DB Telecom).