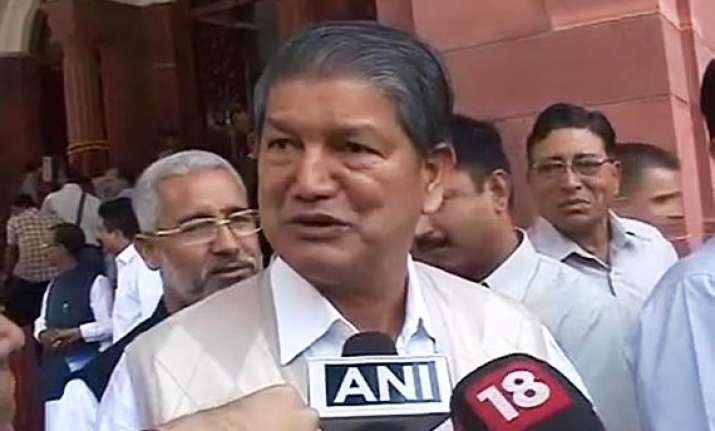 Dehra Dun, Mar 17: Amid reports that rebels were demanding two posts of the Deputy Chief Minister, sulking Union Minister Harish Rawat today said he had not demanded any Rajya Sabha seat for his wife during talks with Congress chief Sonia Gandhi.

"All the reports that I have demanded a Rajya Sabha seat for my wife or any post for my family members are wrong," he said in a statement, issued by Uttarakhand Congress spokesman Surendra Kumar, here.

"Such rumours are being spread under a conspiracy by some (mafia elements] for their vested interests," he said.

On his meeting with Gandhi, Rawat said it was his responsibility to convey sentiments of the Congress workers to her.

He said he had also conveyed the "pain of the party workers to Gandhi" and that his talks with her was merely a request by a party worker to his leader.

"During the talks, there was no mention of any demand like Rajya Sabha seat for my wife," Rawat said.

However, Congress sources said Rawat has demanded two Deputy CM posts for his supporters in the Vijay Bahuguna-led government.