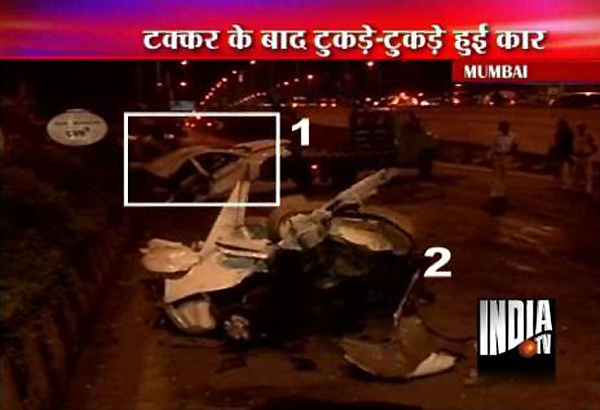 Mumbai, Feb 22: A Hyundai Sonata car being driven at high speed hit a divider in Santa Cruz on Wednesday morning  and broke into two.

The driver of the car moving from Bandra to Andheri at 150 kmph speed on Mumbai's Western Expressway lost control and hit the divider.

Both were critically injured and rushed to Bhabha hospital.

The car bags opened soon after the impact and saved the lives of both persons.

The mishap which took place at around 4 am resulted in pieces of car strewn on the highway. Local residents rushed both the injured persons to hospital.