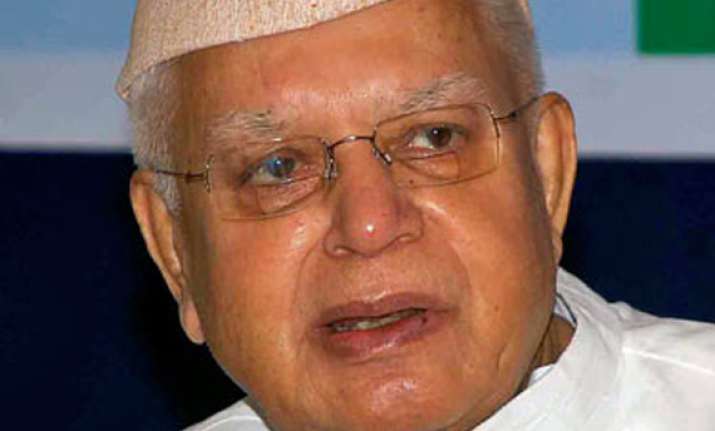 Hyderabad, June 1:
The Centre for DNA Fingerprinting and Diagnostics here today received the blood samples of N D Tiwari, the youth who claims to be his biological son and also the youth's mother for the DNA test over the paternity suit involving the veteran Congress leader.
The blood samples of the youth Rohit Sekhar and his mother Ujjwala Sharma were collected in the Delhi High Court on May 26 while Tiwari gave his sample in Dehradun on May 29 as per the Supreme Court order.
Sekhar said the samples were submitted to the lab and the Joint Registrar of Delhi High Court, he, his mother and Tiwari's lawyer were present on the occasion.
Claiming that Tiwari's aides may try to play mischief, Sekhar hoped that the laboratory in Hyderabad would ensure transparency in its report.
"My expectation is that hopefully, the lab here, it is a prestigious lab, will take all due precaution and care that Mr Tiwari and his supporters, who have played all dirty tricks possible in the court. I hope complete transparency is ensured.
"Because, Mr Tiwari will definitely, I can give it to you in writing, will go and try relentlessly to manipulate something or the other. He has been like that throughout," Sekhar said.
The lab will submit its report through a special messenger to the Registry of the Delhi High Court as soon as possible, he added.